ADKV - ART COLOGNE Award for Art Criticism
Body
With the ADKV-ART COLOGNE Award for Art Criticism, Arbeitsgemeinschaft Deutscher Kunstvereine (ADKV) honors the work of freelance art critics, who, in the press as well as other media channels, scrutinize contemporary art and its social context. It seeks to give recognition to the decisive contribution art critics make to the public reception of contemporary art.
Multi-Content
Spalte 1
Antje Stahl receives the ADKV-ART COLOGNE Prize for Art Criticism 2019
Jury honours an author with a pronounced desire to speak and the courage to engage in controversy

Berlin/Cologne, 27 March 2019 The critic Antje Stahl, who lives in Cologne and Zurich, is awarded the Prize for Art Criticism 2019. The prize, endowed with 3,000 euros, is awarded by the Arbeitsgemeinschaft Deutscher Kunstvereine (ADKV) in cooperation with ART COLOGNE and is aimed at freelance journalists.

With Antje Stahl, the jury honours a critic who is not afraid to position herself unprotected and, if necessary, also belligerently in public. With a versatile selection of topics and a pronounced desire for language, she develops an art criticism beyond conventional writing standards. With polemics and satire, sudden turns and provocations, but also with great precision in her description, Antje Stahl addresses a broad audience and thus punishes the prejudice that art is a matter for the initiated. The jury has vividly discussed this method of escalation and pays special tribute to the journalistic independence of this critic, who also takes a clear stand where the questioning of authorities and institutions contradicts her.

The jury's reasoning goes on to say: "Stahl does not hide behind secure knowledge in its texts. She brings ambivalences to the fore instead of ignoring them, and thus readily remains visible and vulnerable as a subject. It stimulates debate rather than mere judgement. The fact that she succeeds in this in a contemporary language of supple and lively speaking speed and in rare narrative quality lends even classical formats new lightness and seduces the readership to amazement and questioning habits of thought."

The prize has been awarded by the ADKV since 1999 and since 2006 in cooperation with ART COLOGNE, which also donates the prize money. The award recognizes the commitment of freelance art critics who deal with contemporary art and its social context in the specialist and daily press or in other media.

The members of the 2019 jury were: Alexander Koch (curator and gallerist, director Neue Auftraggeber), Radek Krolczyk (winner 2018), Hili Perlson (freelance art critic), Ricarda Roggan (artist, Staatl. Akademie der Bildenden Künste, Stuttgart) and Prof. Dr. Annette Tietenberg (professor for art studies, HBK Braunschweig) as well as Gerrit Gohlke as representative of the ADKV (without voting rights).

Previous award winners: Radek Krolczyk (2018); Kito Nedo (2017); Jörg Scheller (2016); Stefan Kobel (2015); Barbara Buchmaier and Christine Woditschka (2014); Astrid Mania (2013); Kolja Reichert (2012); Jens Kastner (2011); Jennifer Allen (2009); Rudolf Schmitz (2008); Ludwig Seyfarth (2007); Catrin Lorch (2006); Dominic Eichler (2005); Gregory Williams (2004); Raimar Stange (2003); Renate Puvogel (2002); Jan Verwoert (2001); Stefan Römer (2000); Hans-Christian Dany (1999).

The prize will be awarded together with the ADKV-ART COLOGNE Prize for Art Clubs on Saturday, 13 April 2019 at 3 p.m. in Hall 11.1 of ART COLOGNE, opposite the ADKV exhibition stand C-009.
Welcome: Daniel Hug, Director of ART COLOGNE and Gerrit Gohlke, Member of the Board of Directors of ADKV.
Bildergalerie in rechter Spalte
Einzelnes Bild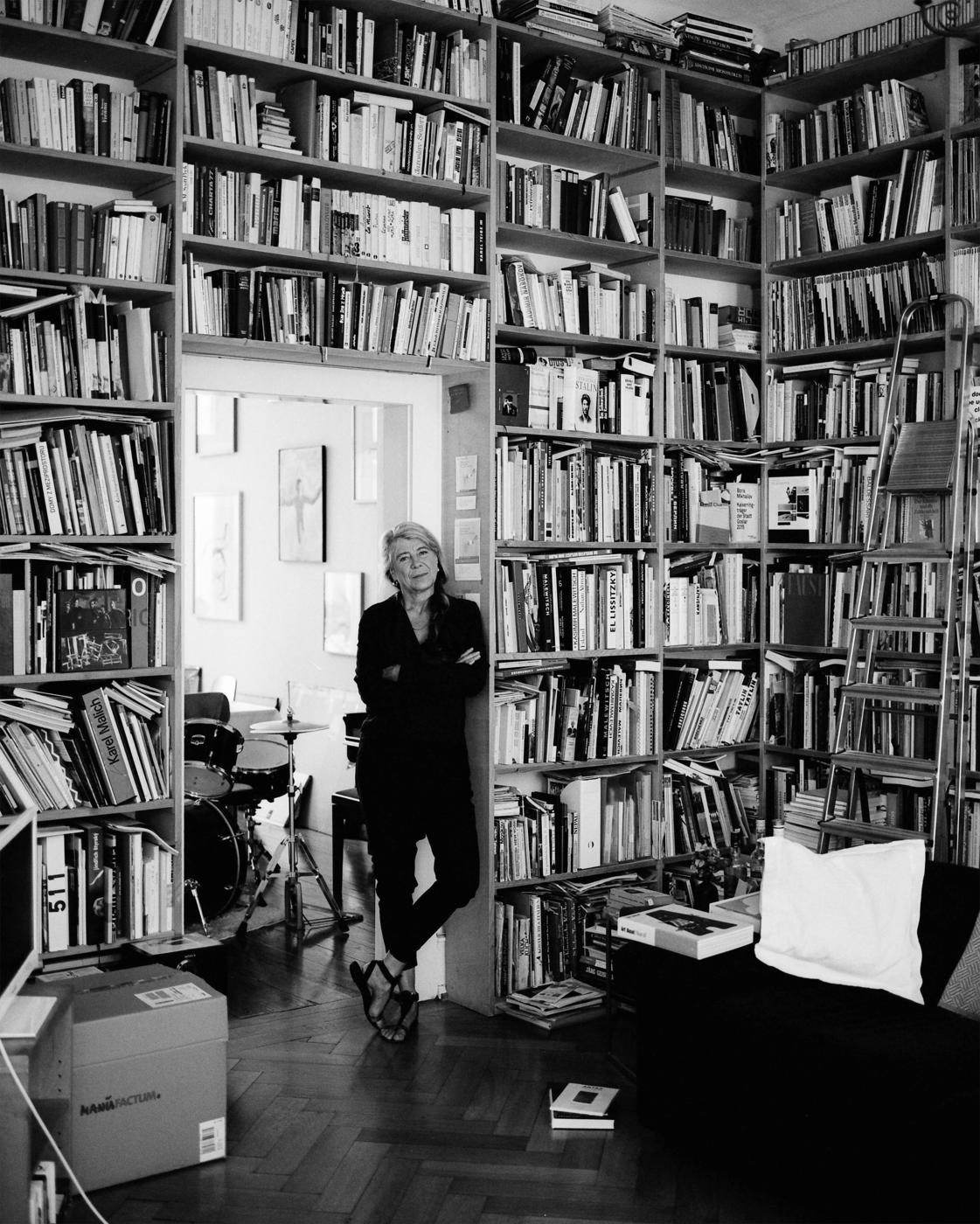 Credits
Foto: Sebastian Nübling