Awards
Bildergalerie
Einzelnes Bild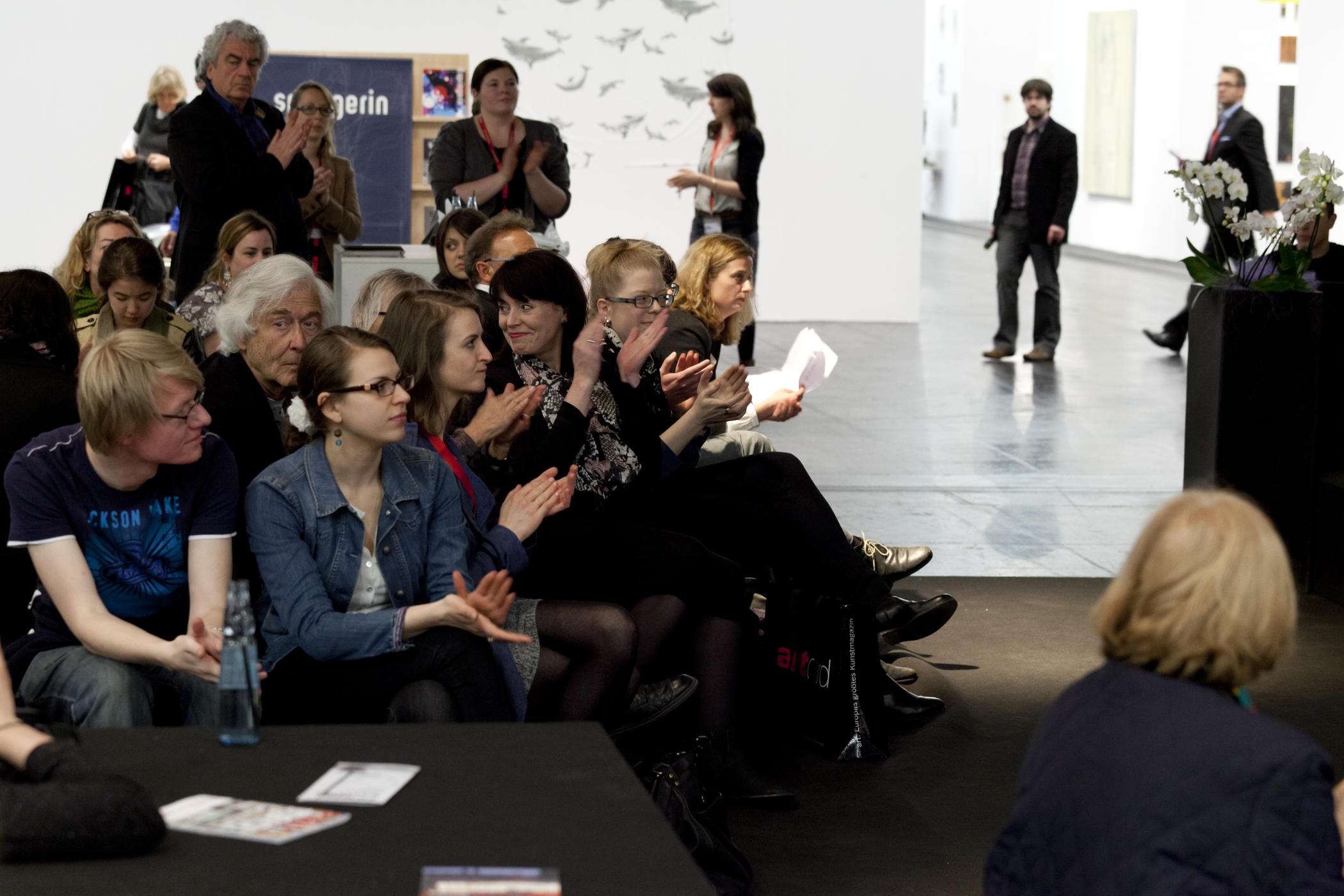 Credits
Photo: Art Cologne
Einzelnes Bild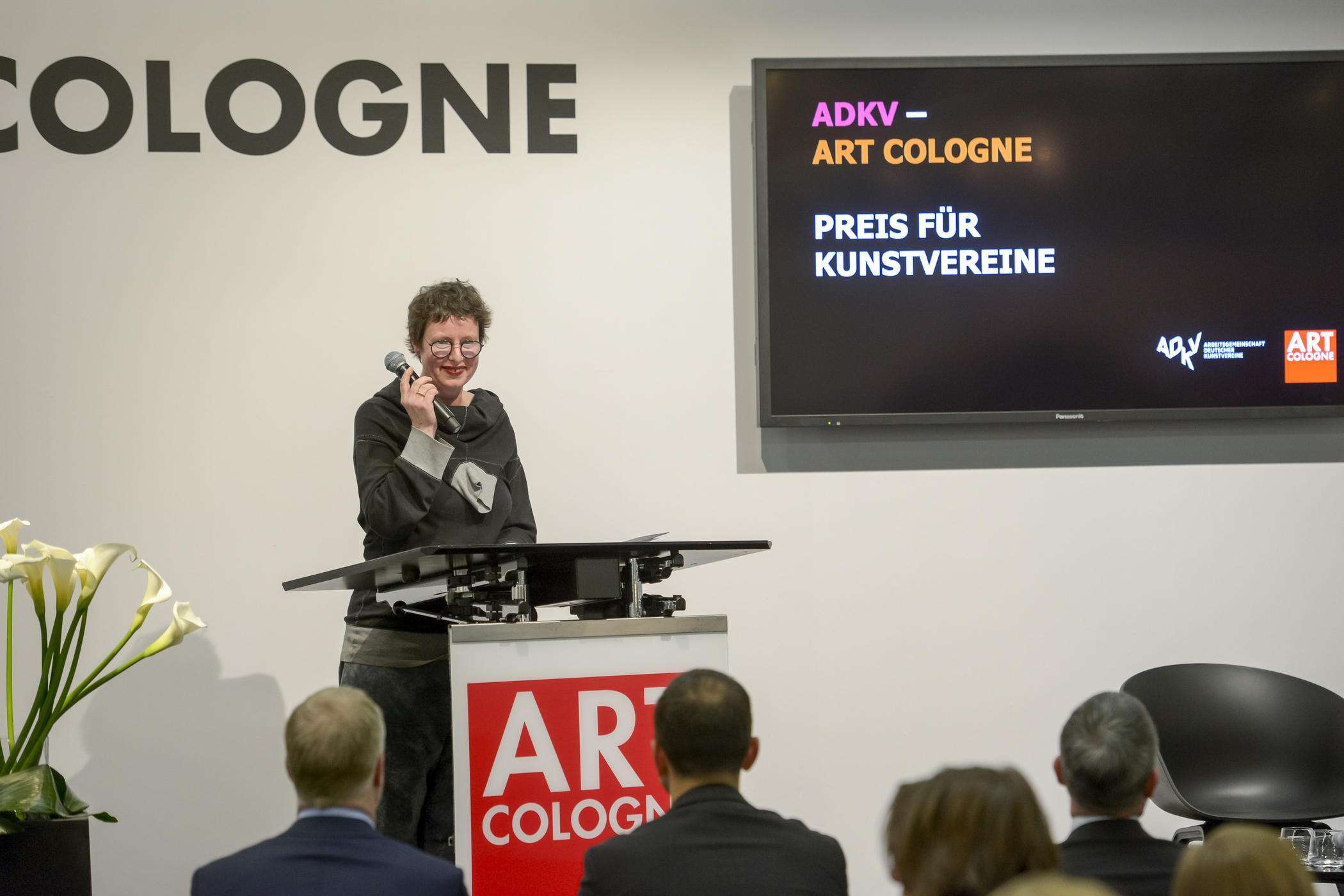 Credits
Foto: Art Cologne
Einzelnes Bild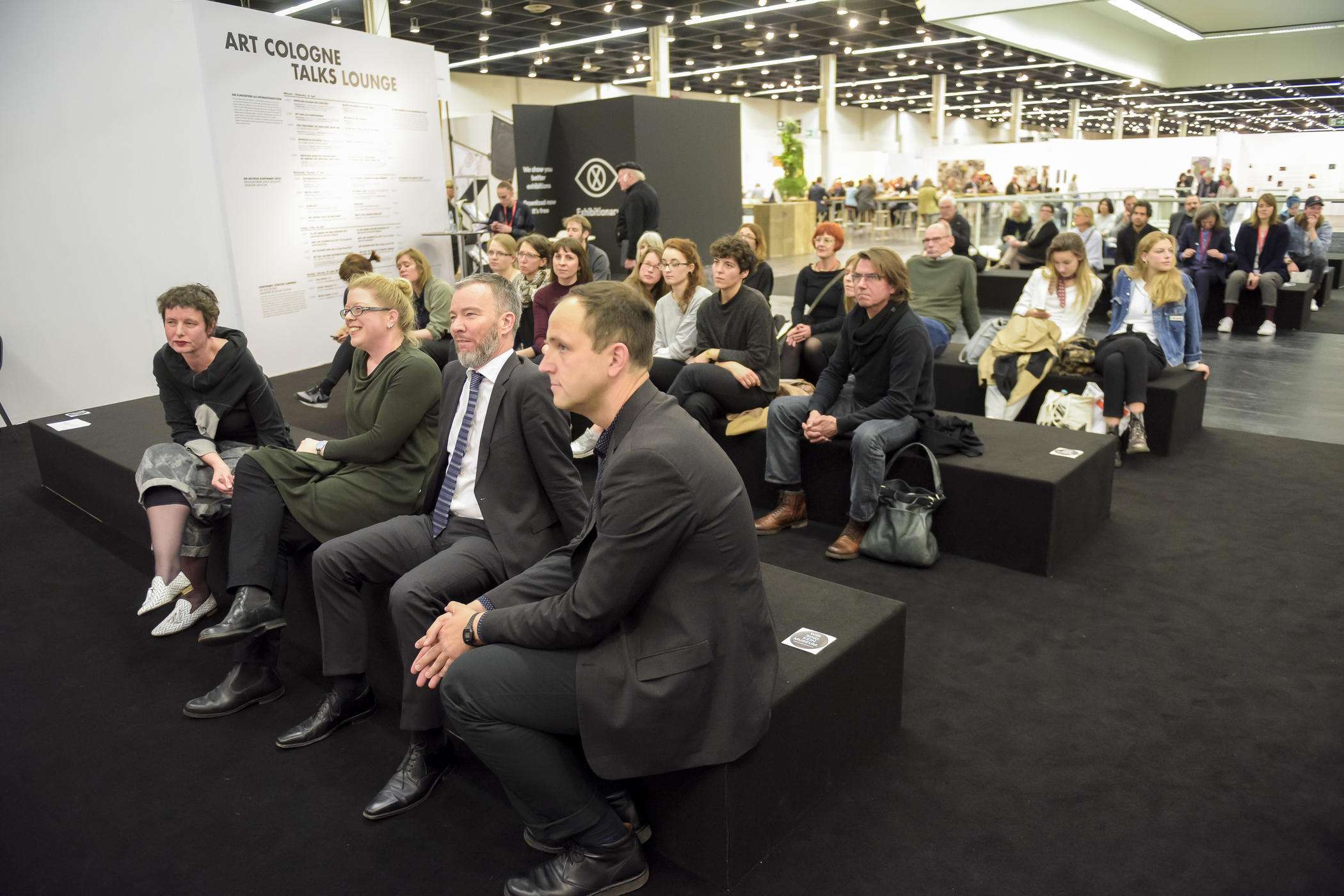 Credits
Foto: Art Cologne
Body
Every year, Arbeitsgemeinschaft Deutscher Kunstvereine (ADKV) and ART COLOGNE award one prize for outstanding art criticism and one to an art association of distinction. The aim is to promote innovative, outstanding art mediation work while publicly acknowledging the important role of creative and independent art criticism for contemporary art production.

ADKV is aware of the fact that, in both areas – curatorial program work and critical art mediation in the media – qualitative outstanding achievements must be defended against a one-sided tendency toward formats with mass appeal. Kunstvereine often have to overcome great obstacles to realize innovative projects with limited budgets; for years, struggling critics have been experiencing a shrinking of both the publishing space for their work and economic remuneration for it. The awards are meant to honor the commitment and tenacity of innovative Kunstvereine and art writers.
Award winners include a highly diverse range of associations and programs and critics working in very different formats, from the essay writer to the market critic.