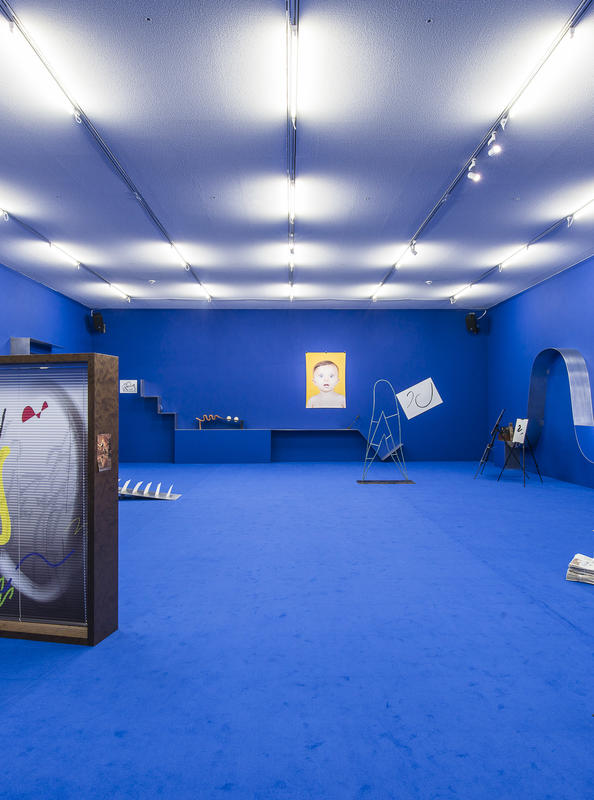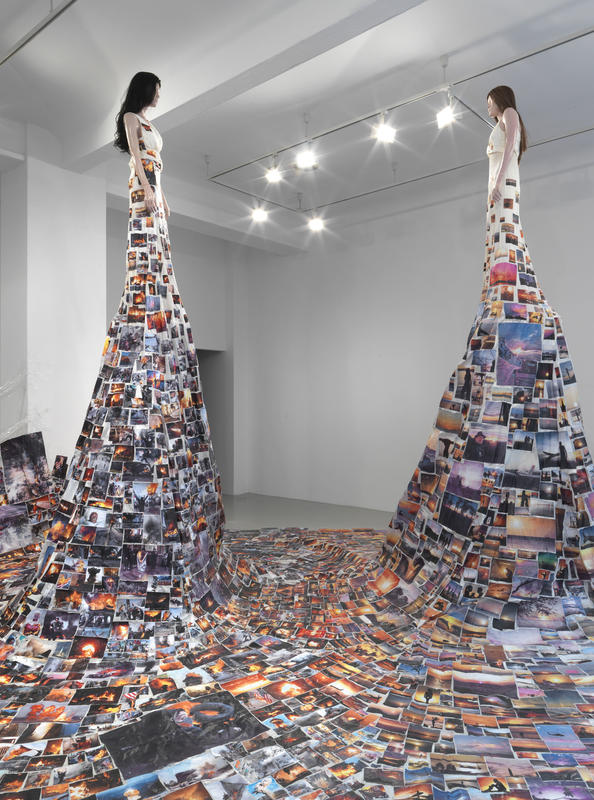 © Neuer Berliner Kunstverein / Jens Ziehe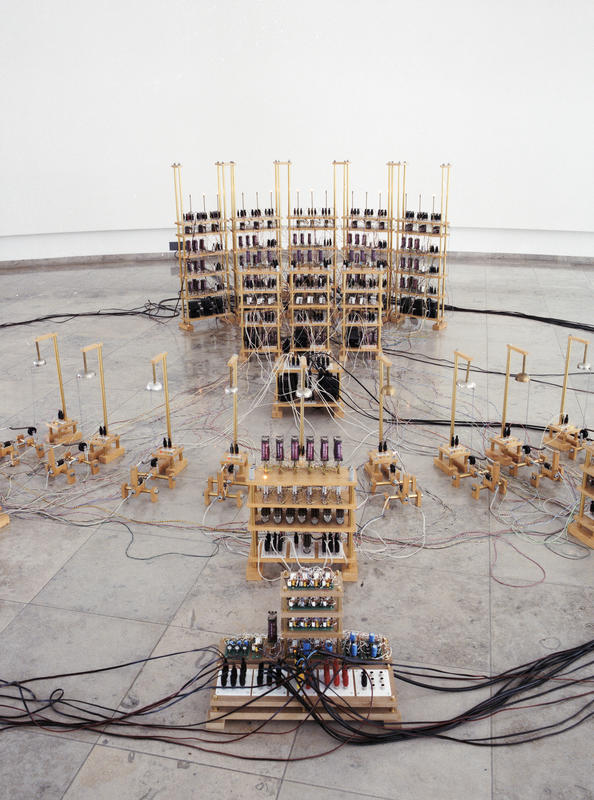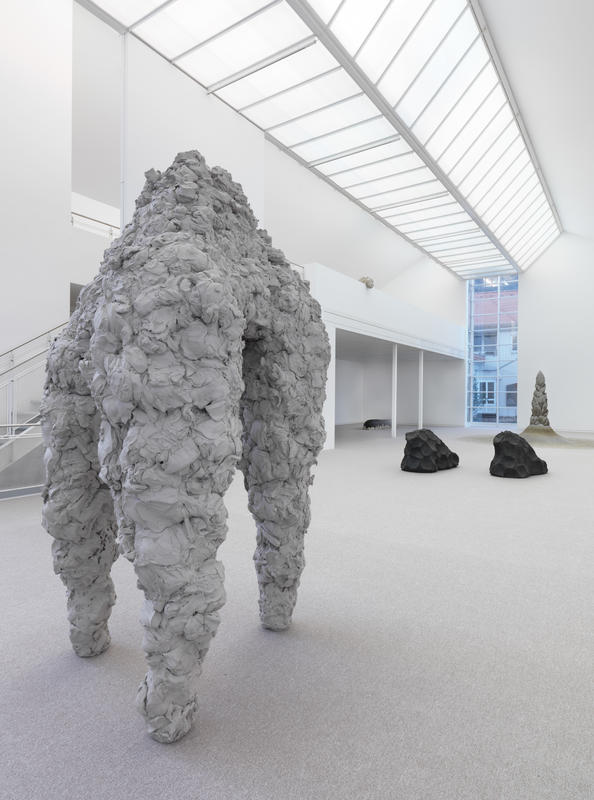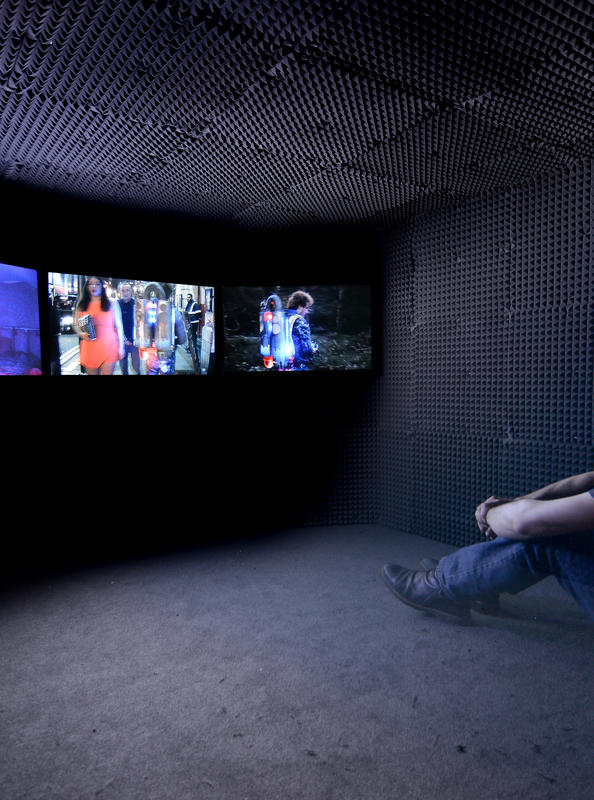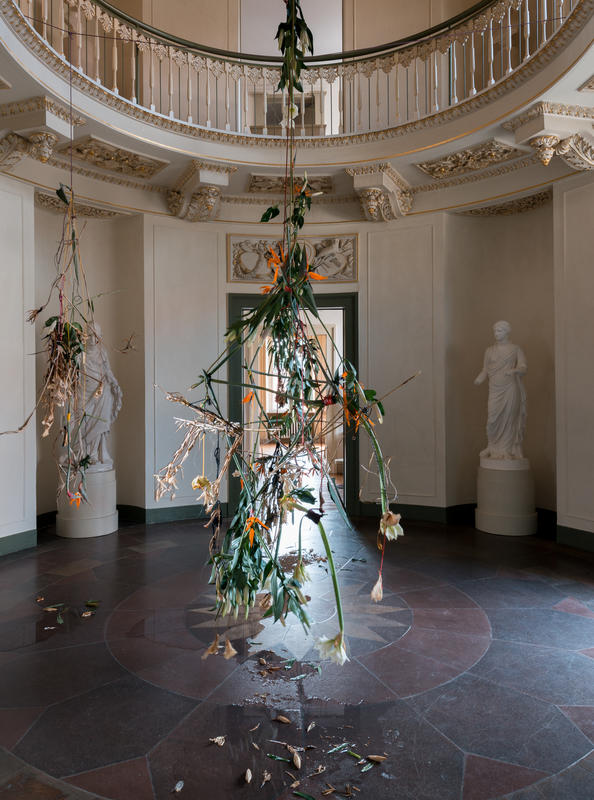 Courtesy Mehdi Chouakri, Berlin; Photo: Stefan Stark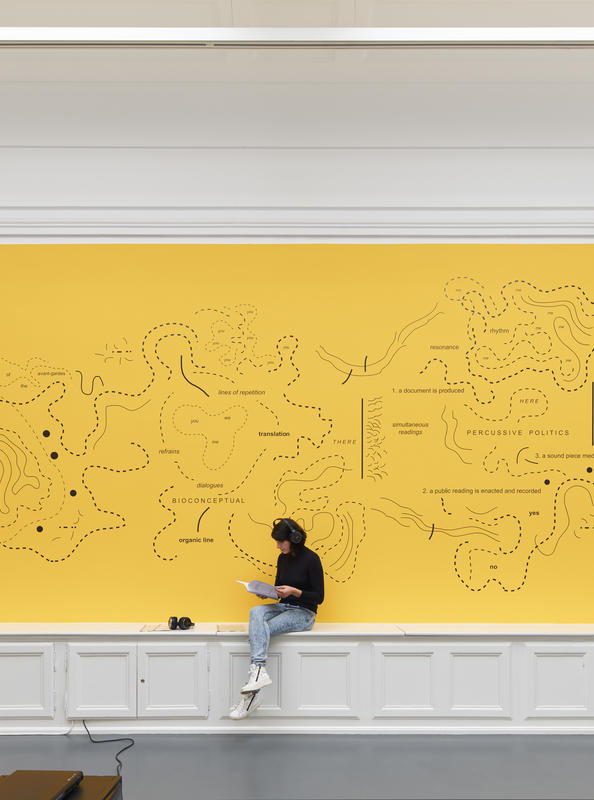 Photo: Stephan Baumann, bild_raum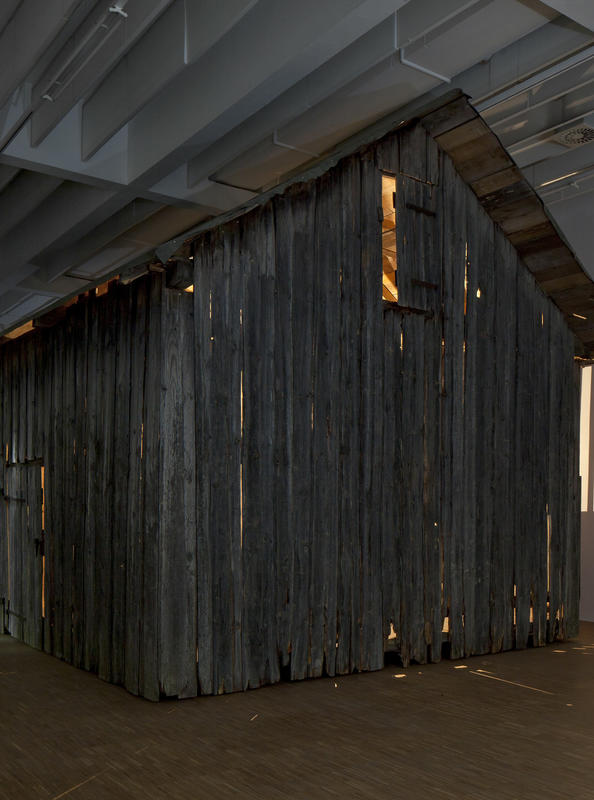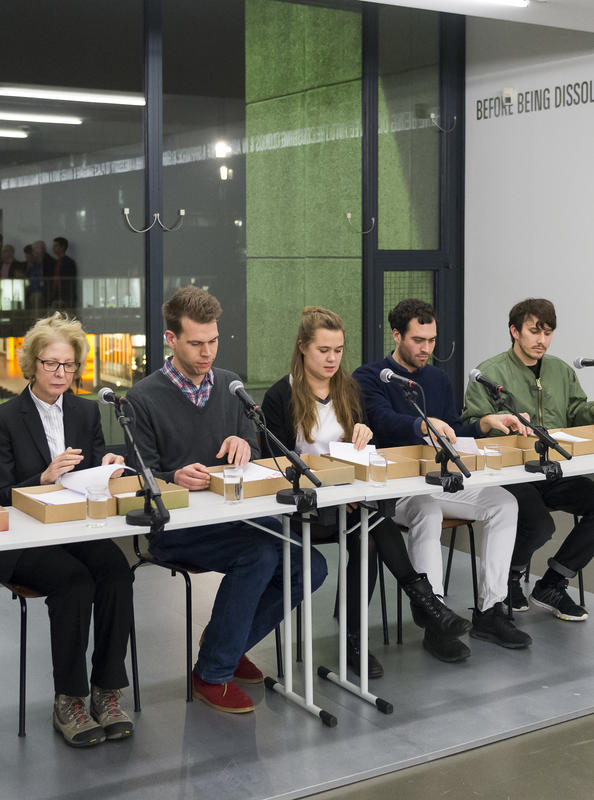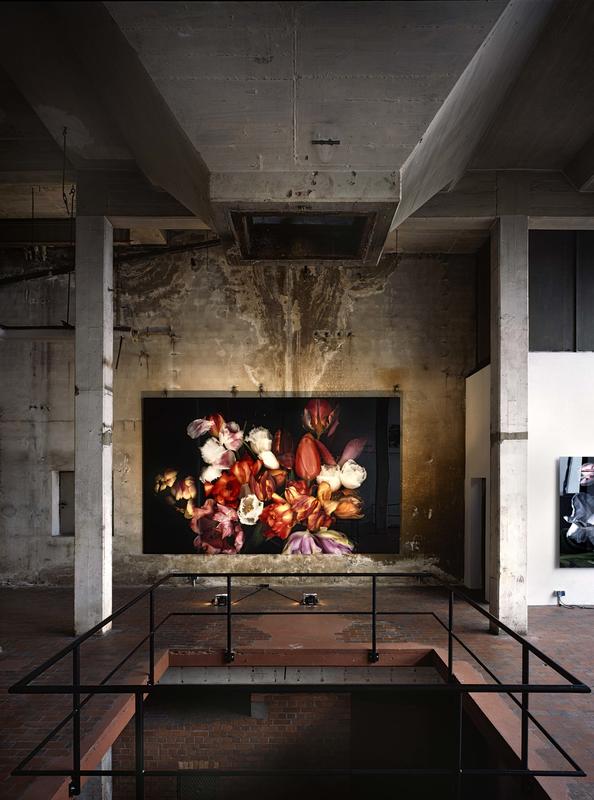 Land
Ort
Title
Geofield
Details
Bild in rechter Spalte
Besucheradresse (field_besucheradresse:country_code)
Baden-Württemberg

Rastatt

Baden-Württemberg

Kunstverein Rastatt
{"type":"Point","coordinates":[8.20792,48.85683]}
Germany
Baden-Württemberg

Stuttgart

Baden-Württemberg

Württembergischer Kunstverein Stuttgart
{"type":"Point","coordinates":[9.18114,48.77914]}
/sites/default/files/styles/max_650x650/public/2016-12/1.jpg.jpeg?itok=OBYn-EoV
Germany
Baden-Württemberg

Singen

Baden-Württemberg

Kunstverein Singen
{"type":"Point","coordinates":[8.836469,47.761112]}
Germany
Baden-Württemberg

Brackenheim

Baden-Württemberg

Kunstverein Brackenheim
{"type":"Point","coordinates":[9.06388,49.0788]}
Germany
Baden-Württemberg

Schwäbisch Hall

Baden-Württemberg

Kunstverein Schwäbisch Hall

Galerie am Markt

{"type":"Point","coordinates":[9.736874,49.112645]}
/sites/default/files/styles/max_650x650/public/2017-01/1_2.jpg.jpeg?itok=yzxHhxQX
Germany
Baden-Württemberg

Stuttgart

Baden-Württemberg

Stuttgarter Kunstverein
{"type":"Point","coordinates":[9.171427,48.764242]}
Germany
Baden-Württemberg

Karlsruhe

Baden-Württemberg

Badischer Kunstverein
{"type":"Point","coordinates":[8.383119,49.017482]}
/sites/default/files/styles/max_650x650/public/2016-12/1.BKV_Aussenansicht.jpg.jpeg?itok=zUh8kIxh
Germany
Baden-Württemberg

Baden-Baden

Baden-Württemberg

Gesellschaft der Freunde junger Kunst Baden-Baden
{"type":"Point","coordinates":[8.241616,48.763305]}
/sites/default/files/styles/max_650x650/public/2016-12/Altes%20Dampfbad%20GFjK%20im%201.%20Stock.jpg.jpeg?itok=lY3U3dlE
Germany
Baden-Württemberg

Hockenheim

Baden-Württemberg

Kunstverein Hockenheim
{"type":"Point","coordinates":[8.540405,49.317068]}
/sites/default/files/styles/max_650x650/public/2017-01/17_IMG_2555.JPG.jpeg?itok=6hPp35HP
Germany
Baden-Württemberg

Stuttgart

Baden-Württemberg

Kultur Am Kelterberg Vaihingen e.V.
{"type":"Point","coordinates":[9.11219,48.72792]}
Germany
Baden-Württemberg

Efringen-Kirchen

Baden-Württemberg

Kunstverein Weil am Rhein
{"type":"Point","coordinates":[7.54653,47.67291]}
/sites/default/files/styles/max_650x650/public/2017-01/stapflehus_out_1.jpg.jpeg?itok=5_wM9cAO
Germany
Baden-Württemberg

Stuttgart

Baden-Württemberg

Kunstverein Wagenhalle
{"type":"Point","coordinates":[9.185453,48.799421]}
/sites/default/files/styles/max_650x650/public/2017-02/Kunstverein-Wagenhalle_01.jpg.jpeg?itok=uAoziBWJ
Germany
Baden-Württemberg

Heidelberg

Baden-Württemberg

Heidelberger Kunstverein
{"type":"Point","coordinates":[8.702183,49.412118]}
/sites/default/files/styles/max_650x650/public/2017-01/DSC_0074.JPG.jpeg?itok=uvJO139V
Germany
Baden-Württemberg

March-Hugstetten

Baden-Württemberg

Kunstverein March
{"type":"Point","coordinates":[7.784632,48.052732]}
/sites/default/files/styles/max_650x650/public/2017-01/B%C3%BCrgerhausMarch.jpg.jpeg?itok=0M9OFrQm
Germany
Baden-Württemberg

Stuttgart

Baden-Württemberg

Künstlerhaus Stuttgart
{"type":"Point","coordinates":[9.16112,48.76934]}
/sites/default/files/styles/max_650x650/public/2017-01/K%C3%BCnstlerhaus_Aussenansicht.jpg.jpeg?itok=JnIefkke
Germany
Baden-Württemberg

Konstanz

Baden-Württemberg

Kunstverein Konstanz
{"type":"Point","coordinates":[9.175136,47.662993]}
/sites/default/files/styles/max_650x650/public/2016-12/Ausstellung%20Konstellationen%2C%20Davor%20Ljubicic%2C%202015%20%28Large%29.jpg.jpeg?itok=yysbWLAM
Germany
Baden-Württemberg

Ulm

Baden-Württemberg

Kunstverein Ulm
{"type":"Point","coordinates":[9.993929,48.398093]}
Germany
Baden-Württemberg

Stuttgart

Baden-Württemberg

Kontur. Kunstverein Stuttgart
{"type":"Point","coordinates":[9.16043,48.78306]}
/sites/default/files/styles/max_650x650/public/2017-01/Foto%201.jpg.jpeg?itok=UiV3rCyQ
Germany
Baden-Württemberg

Offenburg

Baden-Württemberg

Kunstverein Offenburg-Mittelbaden
{"type":"Point","coordinates":[7.956162,48.467634]}
/sites/default/files/styles/max_650x650/public/2017-02/04.jpg.jpeg?itok=NANy0i4_
Germany
Baden-Württemberg

Tauberbischofsheim

Baden-Württemberg

Kunstverein Tauberbischofsheim
{"type":"Point","coordinates":[9.662002,49.644792]}
/sites/default/files/styles/max_650x650/public/2017-01/Engelsaal%20von%20au%C3%9Fen%202%20-%20Kopie.JPG.jpeg?itok=uN-C2ytV
Germany
Baden-Württemberg

Freiburg im Breisgau

Baden-Württemberg

Kunstverein Freiburg
{"type":"Point","coordinates":[7.851493,47.990601]}
Germany
Baden-Württemberg

Reutlingen

Baden-Württemberg

Kunstverein Reutlingen
{"type":"Point","coordinates":[9.20757,48.49394]}
/sites/default/files/styles/max_650x650/public/2017-01/kvrt_0_0.jpg.jpeg?itok=hQfWG89Y
Germany
Baden-Württemberg

Heidenheim a.d. Brenz

Baden-Württemberg

Kunstverein Heidenheim
{"type":"Point","coordinates":[10.15199,48.67615]}
/sites/default/files/styles/max_650x650/public/2017-02/Franz%20T%C3%BCrmle%202-12%20018.JPG.jpeg?itok=woJnuZn8
Germany
Baden-Württemberg

Langenburg

Baden-Württemberg

Hohenloher Kunstverein
{"type":"Point","coordinates":[9.84609,49.25293]}
/sites/default/files/styles/max_650x650/public/2017-01/2012_06_17_hkv_gescheke_finissage_034.jpg.jpeg?itok=3JgPl0XS
Germany
Baden-Württemberg

Markdorf

Baden-Württemberg

Kunstverein Markdorf

Stadtgalerie

{"type":"Point","coordinates":[9.39038,47.721266]}
/sites/default/files/styles/max_650x650/public/2016-12/P1030805.jpg.jpeg?itok=rTsAidG5
Germany
Baden-Württemberg

Pforzheim

Baden-Württemberg

Kunstverein Pforzheim im Reuchlinhaus
{"type":"Point","coordinates":[8.69713,48.88579]}
/sites/default/files/styles/max_650x650/public/2017-02/KVPforzheim-Reuchlinhaus1.jpg.jpeg?itok=wmFphgf2
Germany
Baden-Württemberg

Schwetzingen

Baden-Württemberg

Kunstverein Schwetzingen
{"type":"Point","coordinates":[8.570585,49.384126]}
/sites/default/files/styles/max_650x650/public/2017-02/Palais%20Hirsch%202013.jpg.jpeg?itok=oqwo7puA
Germany
Baden-Württemberg

Rottweil

Baden-Württemberg

Forum Kunst
{"type":"Point","coordinates":[8.626984,48.168237]}
/sites/default/files/styles/max_650x650/public/2016-12/Andrea%20und%20Nikolaus%20Kernbach%2C%20Forum%20Kunst%20Rottweil%202013.jpg.jpeg?itok=zCSILAco
Germany
Baden-Württemberg

Kirchheim unter Teck

Baden-Württemberg

Kunstverein Kirchheim unter Teck
{"type":"Point","coordinates":[9.452836,48.64782]}
Germany
Baden-Württemberg

Bruchsal

Baden-Württemberg

Das Damianstor

Kunstverein Bruchsal

{"type":"Point","coordinates":[8.59631,49.11649]}
/sites/default/files/styles/max_650x650/public/2016-12/DamianstorBild.jpg.jpeg?itok=jrDz2dfN
Germany
Baden-Württemberg

Biberach an der Riß

Baden-Württemberg

Kunstverein Biberach
{"type":"Point","coordinates":[9.790999,48.097521]}
Germany
Baden-Württemberg

Mosbach

Baden-Württemberg

Kunstverein Neckar-Odenwald
{"type":"Point","coordinates":[9.119363,49.359284]}
/sites/default/files/styles/max_650x650/public/2017-01/01_KV_NOK_Altes_Schlachthaus_Mosbach.jpg.jpeg?itok=CImYGI9-
Germany
Baden-Württemberg

Ettlingen

Baden-Württemberg

Kunstverein Wilhelmshöhe Ettlingen
{"type":"Point","coordinates":[8.4252,48.93205]}
/sites/default/files/styles/max_650x650/public/2017-01/_DSF7656.JPG.jpeg?itok=Y1MNvlLv
Germany
Baden-Württemberg

Heilbronn

Baden-Württemberg

Kunstverein Heilbronn
{"type":"Point","coordinates":[9.22373,49.14273]}
Germany
Baden-Württemberg

Bretten

Baden-Württemberg

Kunstverein Bretten
{"type":"Point","coordinates":[8.708333,49.037214]}
/sites/default/files/styles/max_650x650/public/2017-01/20120710-DSC06175%20%282%29.jpg.jpeg?itok=nKhQiIXG
Germany
Baden-Württemberg

Kirchzarten

Baden-Württemberg

Kunstverein Kirchzarten
{"type":"Point","coordinates":[7.957567,47.966344]}
Germany
Baden-Württemberg

Eislingen

Baden-Württemberg

Kunstverein Eislingen
{"type":"Point","coordinates":[9.70641,48.69607]}
/sites/default/files/styles/max_650x650/public/2017-01/1_7.jpg.jpeg?itok=ECvye9oP
Germany
Baden-Württemberg

Böblingen

Baden-Württemberg

Böblinger Kunstverein

Kunstverein für Stadt und Landkreis Böblingen

{"type":"Point","coordinates":[9.014424,48.685478]}
/sites/default/files/styles/max_650x650/public/2016-12/Boeblinger%20Kunstverein-Altes%20Amtsgericht.JPG.jpeg?itok=t-ckxoaa
Germany
Baden-Württemberg

Schwäbisch Gmünd

Baden-Württemberg

Gmünder Kunstverein
{"type":"Point","coordinates":[9.79877,48.79859]}
/sites/default/files/styles/max_650x650/public/2017-01/Gm%C3%BCnder%20Kunstverein%20Aussen.jpg.jpeg?itok=upsHpHUN
Germany
Baden-Württemberg

Schopfheim

Baden-Württemberg

Kunstverein Schopfheim
{"type":"Point","coordinates":[7.82688,47.64469]}
/sites/default/files/styles/max_650x650/public/2017-01/vatan_000.jpg.jpeg?itok=febnmy0K
Germany
Baden-Württemberg

Esslingen am Neckar

Baden-Württemberg

Esslinger Kunstverein
{"type":"Point","coordinates":[9.30803,48.73594]}
Germany
Baden-Württemberg

Neuhausen/Fildern

Baden-Württemberg

Kunstverein Neuhausen
{"type":"Point","coordinates":[9.27792,48.6835]}
/sites/default/files/styles/max_650x650/public/2017-01/20151018_165650.jpg.jpeg?itok=HDaZVoF_
Germany
Baden-Württemberg

Waldkirch

Baden-Württemberg

GeorgScholzHaus Kunstforum Waldkirch
{"type":"Point","coordinates":[7.922378,48.083139]}
/sites/default/files/styles/max_650x650/public/2017-01/Georg-Scholz-Haus.jpg.jpeg?itok=3KNdhuqJ
Germany
Baden-Württemberg

Rottenburg am Neckar

Baden-Württemberg

Kulturverein Zehntscheuer
{"type":"Point","coordinates":[8.935819,48.475418]}
/sites/default/files/styles/max_650x650/public/2017-01/Zehntscheuer_22-06-2011%20012_y.jpg.jpeg?itok=uunY7QwW
Germany
Baden-Württemberg

Ravensburg

Baden-Württemberg

Neuer Ravensburger Kunstverein
{"type":"Point","coordinates":[9.625382,47.768274]}
/sites/default/files/styles/max_650x650/public/2017-02/2_5.jpg.jpeg?itok=873Dg_-Y
Germany
Baden-Württemberg

Nürtingen

Baden-Württemberg

Kunstverein Nürtingen
{"type":"Point","coordinates":[9.334542,48.629752]}
/sites/default/files/styles/max_650x650/public/2017-01/KV%20Nuertingen-2015_Ackermann.jpg.jpeg?itok=eaa036lP
Germany
Baden-Württemberg

Mannheim

Baden-Württemberg

Mannheimer Kunstverein
{"type":"Point","coordinates":[8.48774,49.47892]}
/sites/default/files/styles/max_650x650/public/2017-02/DSC_0536_150.jpg.jpeg?itok=jwxQQ2Ok
Germany
Baden-Württemberg

Tübingen

Baden-Württemberg

Shedhalle Tübingen

Forum für zeitgenössische Künste

{"type":"Point","coordinates":[9.065483,48.527001]}
Germany
Baden-Württemberg

Radolfzell

Baden-Württemberg

Kunstverein Radolfzell
{"type":"Point","coordinates":[8.96975,47.73762]}
Germany
Baden-Württemberg

Gundelfingen

Baden-Württemberg

Kunstverein Gundelfingen
{"type":"Point","coordinates":[7.86957,48.04552]}
/sites/default/files/styles/max_650x650/public/2017-02/1_0.jpg.jpeg?itok=jKel-i7t
Germany
Baden-Württemberg

Ludwigsburg

Baden-Württemberg

Kunstverein Ludwigsburg
{"type":"Point","coordinates":[9.19274,48.89636]}
Germany
Baden-Württemberg

Abtsgmünd / Untergr.

Baden-Württemberg

Kunstverein KISS

Kunst im Schloss Untergröningen

{"type":"Point","coordinates":[9.891214,48.916422]}
Germany
Baden-Württemberg

Aalen

Baden-Württemberg

Kunstverein Aalen
{"type":"Point","coordinates":[10.0929,48.83769]}
Germany
Baden-Württemberg

Ellwangen

Baden-Württemberg

Kunstverein Ellwangen
{"type":"Point","coordinates":[10.13714,48.96718]}
Germany
Baden-Württemberg

Göppingen

Baden-Württemberg

Kunstverein Göppingen
{"type":"Point","coordinates":[9.65549,48.7101]}
Germany
Baden-Württemberg

Leimen

Baden-Württemberg

Kunstverein Leimen
{"type":"Point","coordinates":[8.69198,49.348542]}
Germany
Baden-Württemberg

Weinheim

Baden-Württemberg

Kunstförderverein Weinheim
{"type":"Point","coordinates":[8.66873,49.55058]}
/sites/default/files/styles/max_650x650/public/2017-02/DSCN1538_0.jpg.jpeg?itok=8xTfUpJm
Germany
Baden-Württemberg

Schorndorf

Baden-Württemberg

Kunstverein Schorndorf
{"type":"Point","coordinates":[9.531091,48.806392]}
/sites/default/files/styles/max_650x650/public/2017-01/DSC_0122%2002_0.jpg.jpeg?itok=UpWnPT62
Germany
Baden-Württemberg

Stuttgart

Baden-Württemberg

Atelierhaus Filderstraße 34

Kunstraum34

{"type":"Point","coordinates":[9.171427,48.764242]}
/sites/default/files/styles/max_650x650/public/2017-02/Start_Bild%20%283%29.jpg.jpeg?itok=lby1rvB3
Germany
Baden-Württemberg

Friedrichshafen

Baden-Württemberg

Kunstverein Friedrichshafen
{"type":"Point","coordinates":[9.48254,47.65113]}
/sites/default/files/styles/max_650x650/public/2017-02/DSC00531.JPG.jpeg?itok=vLIP5Rw2
Germany
Baden-Württemberg

Haslach

Baden-Württemberg

Kunstverein Mittleres Kinzigtal
{"type":"Point","coordinates":[8.08503,48.27604]}
Germany
Bayern

Augsburg

Bayern

Kunstverein Augsburg
{"type":"Point","coordinates":[10.90125,48.36675]}
Germany
Bayern

Weiden

Bayern

Kunstverein Weiden
{"type":"Point","coordinates":[12.166406,49.678248]}
/sites/default/files/styles/max_650x650/public/2017-02/1_1.jpg.jpeg?itok=Fp8Vm0GY
Germany
Bayern

Nördlingen

Bayern

Kunstverein Nördlingen
{"type":"Point","coordinates":[10.479686,48.863689]}
/sites/default/files/styles/max_650x650/public/2017-01/Kunstverein%20N%C3%B6rdlingen_1.jpg.jpeg?itok=WfLTxvDY
Germany
Bayern

Amberg

Bayern

A.K.T. Kunstverein Amberg
{"type":"Point","coordinates":[11.852288,49.443439]}
/sites/default/files/styles/max_650x650/public/2016-12/akt_im_kulturstift_ev%20%281%29.JPG.jpeg?itok=AZmuMs-b
Germany
Bayern

Erlangen

Bayern

Kunstverein Erlangen
{"type":"Point","coordinates":[11.00347,49.598384]}
Germany
Bayern

Nürnberg

Bayern

Kunstverein Kohlenhof

am Germanischen Nationalmuseum

{"type":"Point","coordinates":[11.077448,49.448154]}
Germany
Bayern

Pertolzhofen

Bayern

Kunstverein Pertolzhofen
{"type":"Point","coordinates":[12.3459,49.42658]}
/sites/default/files/styles/max_650x650/public/2017-02/kunsth.%20in%20m%C3%BCnchen.jpg.jpeg?itok=JTNxg0OF
Germany
Bayern

Neudrossenfeld

Bayern

focus-europa e.V.

Galerie im Eishaus

{"type":"Point","coordinates":[11.501378,50.016794]}
/sites/default/files/styles/max_650x650/public/2017-02/Galerie%20im%20Eishaus.jpg.jpeg?itok=BsZld0Z5
Germany
Bayern

Ingolstadt

Bayern

Kunstverein Ingolstadt
{"type":"Point","coordinates":[11.422,48.76313]}
Germany
Bayern

Bayreuth

Bayern

Kunstverein Bayreuth
{"type":"Point","coordinates":[11.574875,49.944201]}
/sites/default/files/styles/max_650x650/public/2017-02/Kunstverein%20Bayreuth.JPG.jpeg?itok=FV2dWTcY
Germany
Bayern

München

Bayern

Kunstverein München
{"type":"Point","coordinates":[11.580009,48.143828]}
/sites/default/files/styles/max_650x650/public/2017-01/Anne-Mie%20Van%20Kerckhoven%2C%20Serving%20Compressed%20Energy%20with%20Vacuum%2C%20exhibition%20view%20in%20Kunstverein%20M%C3%BCnchen%202016%20%C2%A9%20the%20artist%20and%20Kunstverein%20M%C3%BCnchen%20e.V..jpg.jpeg?itok=wPSamSMR
Germany
Bayern

Bad Aibling

Bayern

Kunstverein Bad Aibling

Galerie im Alten Feuerwehrgerätehaus

{"type":"Point","coordinates":[12.00904,47.86298]}
/sites/default/files/styles/max_650x650/public/2017-02/1_Kunstverein_Bad%20Aibling_au%EF%BF%BDen_Wennerberg%20%28Kopie%29.jpg.jpeg?itok=FRHg-iqf
Germany
Bayern

Aschaffenburg

Bayern

Neuer Kunstverein Aschaffenburg
{"type":"Point","coordinates":[9.145417,49.975181]}
/sites/default/files/styles/max_650x650/public/2017-01/1_DSC3732%20Ausstellungshaus%20bei%20Nacht.jpg.jpeg?itok=KY_qafcH
Germany
Bayern

Regensburg

Bayern

donumenta Regensburg
{"type":"Point","coordinates":[12.095914,49.021411]}
Germany
Bayern

Ebersberg

Bayern

Kunstverein Ebersberg

Galerie "Alte Brennerei"

{"type":"Point","coordinates":[11.970623,48.076027]}
/sites/default/files/styles/max_650x650/public/2017-02/5_0.jpg.jpeg?itok=lNcAZJ9T
Germany
Bayern

Ergolding

Bayern

Kunstverein Landshut
{"type":"Point","coordinates":[12.17248,48.55556]}
/sites/default/files/styles/max_650x650/public/2017-01/fabelhaft-%20Ausstellungsprojekt%20mit%20dem%20Kontur-Kunstverein%20Stuttgart%2C%202016.JPG.jpeg?itok=eI4QULP5
Germany
Bayern

Regensburg

Bayern

Kunst- und Gewerbeverein Regensburg
{"type":"Point","coordinates":[12.090684,49.019891]}
/sites/default/files/styles/max_650x650/public/2017-01/KuGV%20Haus%20C%20WolframSchmidt_besser.jpg.jpeg?itok=CmP2RnUL
Germany
Bayern

Hof

Bayern

Kunstverein Hof

Galerie am Theresienstein

{"type":"Point","coordinates":[11.92009,50.32764]}
Germany
Bayern

Coburg

Bayern

Kunstverein Coburg
{"type":"Point","coordinates":[10.98722,50.24783]}
/sites/default/files/styles/max_650x650/public/2017-01/Au%C3%9Fen%20Neu%2012mm.jpg.jpeg?itok=aHvG-7Nj
Germany
Bayern

Nürnberg

Bayern

Kunstverein Nürnberg

Albrecht Dürer Gesellschaft

{"type":"Point","coordinates":[11.098144,49.449714]}
/sites/default/files/styles/max_650x650/public/2016-12/1_Kunstverein%20Nu%C2%A6e%CC%82rnberg_Albrecht%20Du%C2%A6e%CC%82rer%20Gesellschaft_1.JPG.jpeg?itok=_aawzfcs
Germany
Bayern

Aichach

Bayern

Kunstverein Aichach
{"type":"Point","coordinates":[11.116779,48.467661]}
Germany
Bayern

Regensburg

Bayern

KunstvereinGRAZ

Regensburg

{"type":"Point","coordinates":[12.099439,49.016124]}
/sites/default/files/styles/max_650x650/public/2017-02/kunstverein_graz.jpg.jpeg?itok=YGiqIjOb
Germany
Bayern

Würzburg

Bayern

Kunstverein Würzburg

Kunstschiff ARTE NOAH

{"type":"Point","coordinates":[9.927727,49.788173]}
/sites/default/files/styles/max_650x650/public/2017-01/Kunstverein%20W%C3%BCrzburg-ARTE%20NOAH%201%20%28c%29%20KVW_J%C3%B6rg%20Nellen.JPG.jpeg?itok=osnXe4fu
Germany
Bayern

Regensburg

Bayern

Neuer Kunstverein Regensburg
{"type":"Point","coordinates":[12.099894,49.022015]}
Germany
Bayern

Nürnberg

Bayern

Kunstverein Nürnberg

Albrecht Dürer Gesellschaft

{"type":"Point","coordinates":[11.098144,49.449714]}
/sites/default/files/styles/max_650x650/public/2016-12/1_Kunstverein%20Nu%C2%A6e%CC%82rnberg_Albrecht%20Du%C2%A6e%CC%82rer%20Gesellschaft_1.JPG.jpeg?itok=_aawzfcs
Germany
Bayern

Gräfelfing

Bayern

Kunstkreis Gräfelfing
{"type":"Point","coordinates":[11.430312,48.118081]}
/sites/default/files/styles/max_650x650/public/2017-01/Foto_1.jpg.jpeg?itok=ngk4v5_R
Germany
Bayern

München

Bayern

Positive-Propaganda
{"type":"Point","coordinates":[11.554423,48.153559]}
/sites/default/files/styles/max_650x650/public/2016-12/1_2.jpg.jpeg?itok=GQXB8Bq3
Germany
Bayern

Höhenkirchen

Bayern

Kunstverein Ottobrunn
{"type":"Point","coordinates":[11.71898,48.015]}
/sites/default/files/styles/max_650x650/public/2017-01/Duisburg-Hafen.jpg.jpeg?itok=qR8rmn-V
Germany
Bayern

Bad Tölz

Bayern

Kunstverein Tölzer Land
{"type":"Point","coordinates":[11.558058,47.760751]}
Germany
Bayern

Bobingen

Bayern

Kunstverein Bobingen

Galerie im Schloss

{"type":"Point","coordinates":[10.83793,48.2762]}
/sites/default/files/styles/max_650x650/public/2017-02/Kunstverein-Bobingen_Unteres-Schloesschen.jpg.jpeg?itok=TTEGH1ig
Germany
Bayern

Weiden

Bayern

Oberpfälzer Kunstverein
{"type":"Point","coordinates":[12.165454,49.674967]}
Germany
Bayern

Wasserburg am Inn

Bayern

Arbeitskreis 68 Künstlergemeinschaft

Galerie am Ganserhaus

{"type":"Point","coordinates":[12.231204,48.060363]}
/sites/default/files/styles/max_650x650/public/2017-02/ak-68-wasserburg.jpg.jpeg?itok=n5kFMRcl
Germany
Bayern

Bamberg

Bayern

Kunstverein Bamberg
{"type":"Point","coordinates":[10.893005,49.890873]}
/sites/default/files/styles/max_650x650/public/2017-01/1_3.jpg.jpeg?itok=p3oHwGPS
Germany
Bayern

Rosenheim

Bayern

Kunstverein Rosenheim
{"type":"Point","coordinates":[12.118494,47.848045]}
Germany
Bayern

Chieming

Bayern

Kunstverein Traunstein
{"type":"Point","coordinates":[12.53948,47.89364]}
Germany
Bayern

Pfaffenhofen a.d. Ilm

Bayern

Neuer Pfaffenhofener Kunstverein
{"type":"Point","coordinates":[11.507395,48.533869]}
/sites/default/files/styles/max_650x650/public/2017-01/Berlin-Klondyke%20Ausstellung%2021.9.%20bis%2014.10.2012%20197.JPG.jpeg?itok=EaETT5c6
Germany
Bayern

München

Bayern

Kunstraum München
{"type":"Point","coordinates":[11.568241,48.130344]}
/sites/default/files/styles/max_650x650/public/2017-01/1_1.jpg.jpeg?itok=hShpWF5s
Germany
Berlin

Berlin

Berlin

Neuer Berliner Kunstverein

n.b.k.

{"type":"Point","coordinates":[13.386062,52.527925]}
/sites/default/files/styles/max_650x650/public/2017-02/1_4.jpg.jpeg?itok=I6tzYh-j
Germany
Berlin

Berlin

Berlin

Haus am Lützowplatz

Fördererkreis Kulturzentrum Berlin

{"type":"Point","coordinates":[13.35374,52.50437]}
/sites/default/files/styles/max_650x650/public/2017-02/DSC0799_0.jpg.jpeg?itok=bk8Eu0T5
Germany
Berlin

Berlin

Berlin

Verein zur Förderung von Kunst und Kultur am Rosa-Luxemburg-Platz
{"type":"Point","coordinates":[13.40988,52.528311]}
Germany
Berlin

Berlin

Berlin

KUNSTrePUBLIK
{"type":"Point","coordinates":[13.336694,52.533693]}
Germany
Berlin

Berlin

Berlin

Schinkel Pavillon
{"type":"Point","coordinates":[13.396302,52.517358]}
/sites/default/files/styles/max_650x650/public/2016-12/3_2.jpg.jpeg?itok=fwM6gWAO
Germany
Berlin

Berlin

Berlin

Kunstverein Tiergarten | Galerie Nord
{"type":"Point","coordinates":[13.33421,52.5266]}
Germany
Berlin

Berlin

Berlin

nGbK – neue Gesellschaft für bildende Kunst
{"type":"Point","coordinates":[13.420656,52.501065]}
/sites/default/files/styles/max_650x650/public/2017-01/08_Fassade_Foto_nGbK.jpg.jpeg?itok=EG3pBmNw
Germany
Berlin

Berlin

Berlin

Kunstverein Neukölln
{"type":"Point","coordinates":[13.42789,52.48146]}
/sites/default/files/styles/max_650x650/public/2017-01/Kunstverein%20Neuk%C3%B6lln_1a.jpg.jpeg?itok=Amk-_wSB
Germany
Brandenburg

Baruth

Brandenburg

Kunst + Kulturverein Alte Schule Baruth
{"type":"Point","coordinates":[13.50275,52.05011]}
/sites/default/files/styles/max_650x650/public/2016-12/Alte%20Schule%20Baruth%20Gartenseite%20von%20oben_2.jpg.jpeg?itok=aBum49fp
Germany
Brandenburg

Potsdam

Brandenburg

Brandenburgischer Kunstverein Potsdam
{"type":"Point","coordinates":[13.066782,52.396256]}
Germany
Brandenburg

Templin

Brandenburg

Kunstverein Templin

Kunstschule Templin

{"type":"Point","coordinates":[13.503405,53.120889]}
Germany
Brandenburg

Potsdam

Brandenburg

Kunstverein KunstHaus Potsdam e.V.
{"type":"Point","coordinates":[13.05041,52.40621]}
/sites/default/files/styles/max_650x650/public/2017-01/Aussenansicht_Kunstverein_KunstHaus_Potsdam02.jpg.jpeg?itok=kawM0BJG
Germany
Freie Hansestadt Bremen

Bremerhaven

Freie Hansestadt Bremen

Kunstverein Bremerhaven
{"type":"Point","coordinates":[8.58269,53.54036]}
/sites/default/files/styles/max_650x650/public/2017-01/Kunsthalle.jpg.jpeg?itok=_buFG-lX
Germany
Freie Hansestadt Bremen

Bremen

Freie Hansestadt Bremen

Kunstverein in Bremen / Kunsthalle Bremen
{"type":"Point","coordinates":[8.81337,53.07286]}
/sites/default/files/styles/max_650x650/public/2017-01/2015_Kunsthalle-Aussenansicht_frontal_MG_1_25cm.jpg.jpeg?itok=rqycgmu_
Germany
Freie Hansestadt Bremen

Bremen

Freie Hansestadt Bremen

GAK Gesellschaft für Aktuelle Kunst
{"type":"Point","coordinates":[8.79839,53.0768]}
/sites/default/files/styles/max_650x650/public/2016-12/GAK_Geb%C3%A4ude_FotoTobiasH%C3%BCbel_0.jpg.jpeg?itok=b5lUapsD
Germany
Hamburg

Hamburg-Harburg

Hamburg

Kunstverein Harburger Bahnhof
{"type":"Point","coordinates":[9.990746,53.45589]}
/sites/default/files/styles/max_650x650/public/2017-01/1.jpg.jpeg?itok=t795jvuX
Germany
Hamburg

Hamburg

Hamburg

Kunstverein St. Pauli
{"type":"Point","coordinates":[9.974749,53.558557]}
/sites/default/files/styles/max_650x650/public/2017-01/1%20formation%20totenkopf%2001.jpeg?itok=WV_tvpUY
Germany
Hamburg

Hamburg

Hamburg

Einstellungsraum
{"type":"Point","coordinates":[10.03532,53.56495]}
/sites/default/files/styles/max_650x650/public/2016-12/EINSTELLUNGSRAUM_H.Jacob_p-e-r-m-e-a-b-e-l_Foto%20H.Jacob_.jpg.jpeg?itok=85MFeqlB
Germany
Hamburg

Hamburg

Hamburg

Kunstverein in Hamburg
{"type":"Point","coordinates":[10.00678,53.54852]}
/sites/default/files/styles/max_650x650/public/2017-01/1_KVHH_Aussenfassade_photo_Fred%20Dott.jpg.jpeg?itok=Tobp14Pa
Germany
Hessen

Rüsselsheim

Hessen

Kunstverein Rüsselsheim
{"type":"Point","coordinates":[8.419661,49.999339]}
/sites/default/files/styles/max_650x650/public/2017-01/AD_VAN_BUUREN.jpg.jpeg?itok=Xqp36-5T
Germany
Hessen

Kassel

Hessen

Kasseler Kunstverein
{"type":"Point","coordinates":[9.49739,51.31412]}
Germany
Hessen

Gießen

Hessen

Neuer Kunstverein Gießen
{"type":"Point","coordinates":[8.685467,50.583423]}
/sites/default/files/styles/max_650x650/public/2017-01/Neuer%20Kunstverein%20Gie%C3%9Fen%20-%201.jpg.jpeg?itok=x5j0tYOj
Germany
Hessen

Wiesbaden

Hessen

Künstlerverein Walkmühle
{"type":"Point","coordinates":[8.236462,50.089846]}
/sites/default/files/styles/max_650x650/public/2017-02/1_5.jpg.jpeg?itok=AZBHEmcB
Germany
Hessen

Wiesbaden

Hessen

Nassauischer Kunstverein Wiesbaden
{"type":"Point","coordinates":[8.245001,50.079939]}
/sites/default/files/styles/max_650x650/public/2017-01/1_Nassauischer%20Kunstverein%20Wiesbaden%20Au%C3%9Fenansicht%2C%20%C2%A9%20Christian%20Lauer%20und%20Nassauischer%20Kunstverein%20Wiesbaden.jpg.jpeg?itok=tFiMYl0G
Germany
Hessen

Sinn-Fleisbach

Hessen

Kunst- und Literaturverein Dill/Lahn
{"type":"Point","coordinates":[8.30997,50.65029]}
/sites/default/files/styles/max_650x650/public/2017-01/Unbenannt.jpg.jpeg?itok=S42uBqMt
Germany
Hessen

Viernheim

Hessen

Kunstverein Viernheim
{"type":"Point","coordinates":[8.57852,49.53528]}
/sites/default/files/styles/max_650x650/public/2017-01/Kunstverein_Viernheim_co_Kunsthaus%20Viernheim.jpg.jpeg?itok=ZnM7RGvW
Germany
Hessen

Frankfurt/Main

Hessen

Frankfurter Kunstverein
{"type":"Point","coordinates":[8.683889,50.110699]}
/sites/default/files/styles/max_650x650/public/2016-12/FKV_Joko%20Avianto_%20Big%20Trees_Fassade.jpg.jpeg?itok=FUc13kFr
Germany
Hessen

Friedberg

Hessen

Kunstverein Friedberg
{"type":"Point","coordinates":[8.756076,50.336317]}
/sites/default/files/styles/max_650x650/public/2017-01/1_6.jpg.jpeg?itok=0Onk1c_3
Germany
Hessen

Heppenheim

Hessen

Kunstverein Heppenheim
{"type":"Point","coordinates":[8.629893,49.643362]}
/sites/default/files/styles/max_650x650/public/2017-02/Marc%20Bijl%201.jpg.jpeg?itok=2kwKbmj7
Germany
Hessen

Darmstadt

Hessen

Kunstverein Darmstadt
{"type":"Point","coordinates":[8.64173,49.87269]}
/sites/default/files/styles/max_650x650/public/2017-01/Abb.%201_khd_S%C3%BCdfassade%20der%20Kunsthalle%20Darmstadt%20zur%20Rheinstra%C3%9Fe_Foto_%20Nikolaus%20Heiss_2016.jpg.jpeg?itok=Ww6tPE9E
Germany
Hessen

Marburg

Hessen

Marburger Kunstverein
{"type":"Point","coordinates":[8.77346,50.80853]}
/sites/default/files/styles/max_650x650/public/2017-02/Bild%201%20Au%C3%9Fwenansicht%20GH3-P1100863x.jpg.jpeg?itok=7nyG5Ke4
Germany
Luxembourg

Luxembourg

Luxembourg

International Kunstverein Luxembourg
{"type":"Point","coordinates":[6.116884,49.609994]}
/sites/default/files/styles/max_650x650/public/2017-02/1_2.jpg.jpeg?itok=mSrlLmHr
Luxembourg
Mecklenburg-Vorpommern

Ostseebad Kühlungsborn

Mecklenburg-Vorpommern

Kunstverein Lesehalle

Kunsthalle Kühlungsborn

{"type":"Point","coordinates":[11.72729,54.15287]}
Germany
Mecklenburg-Vorpommern

Rostock

Mecklenburg-Vorpommern

Kunstverein zu Rostock

Galerie Amberg

{"type":"Point","coordinates":[12.146487,54.090988]}
/sites/default/files/styles/max_650x650/public/2017-01/KVzRostock_01.jpg.jpeg?itok=RuoeC2Y_
Germany
Mecklenburg-Vorpommern

Loitz

Mecklenburg-Vorpommern

Künstler Gut Loitz
{"type":"Point","coordinates":[13.11676,53.97445]}
/sites/default/files/styles/max_650x650/public/2017-01/01_KGL_Baracke_2015.jpg.jpeg?itok=3hov2ZZ0
Germany
Mecklenburg-Vorpommern

Schwerin

Mecklenburg-Vorpommern

Kunstverein Schwerin
{"type":"Point","coordinates":[11.414281,53.636058]}
/sites/default/files/styles/max_650x650/public/2017-01/E-Werk_Schwerin_%285407745529%29%2001_0.jpg.jpeg?itok=zvpEslVX
Germany
Mecklenburg-Vorpommern

Plüschow

Mecklenburg-Vorpommern

Förderkreis Schloss Plüschow

Mecklenburgisches Künstlerhaus

{"type":"Point","coordinates":[11.27291,53.8337]}
Germany
Mecklenburg-Vorpommern

Bad Doberan

Mecklenburg-Vorpommern

Kunstverein Roter Pavillon

Bad Doberan e.V.

{"type":"Point","coordinates":[11.901748,54.106049]}
Germany
Niedersachsen

Hameln

Niedersachsen

Der Kunstkreis Hameln
{"type":"Point","coordinates":[9.361817,52.105808]}
Germany
Niedersachsen

Hannover

Niedersachsen

Kunstverein Hannover
{"type":"Point","coordinates":[9.74347,52.37297]}
/sites/default/files/styles/max_650x650/public/2017-01/kvh_Foyer_Bza.jpg.jpeg?itok=cqshkj6X
Germany
Niedersachsen

Isernhagen

Niedersachsen

Kunstverein Burgwedel/Isernhagen artclub
{"type":"Point","coordinates":[9.90079,52.4453]}
Germany
Niedersachsen

Jesteburg

Niedersachsen

Kunstverein Jesteburg

Kunsthaus Jesteburg

{"type":"Point","coordinates":[9.95636,53.30888]}
/sites/default/files/styles/max_650x650/public/2017-01/Aussenansicht%20%C2%A9%20Heiko%20Neumeister%20Ausstellung%20Thomas%20Baldischwyler%203%20.jpg.jpeg?itok=laTReJRO
Germany
Niedersachsen

Achim

Niedersachsen

Kunstverein Achim
{"type":"Point","coordinates":[9.060168,53.005408]}
/sites/default/files/styles/max_650x650/public/2017-01/Kunstschule%20KVA.jpg.jpeg?itok=OoWawZGN
Germany
Niedersachsen

Osnabrück

Niedersachsen

Museums- und Kunstverein Osnabrück
{"type":"Point","coordinates":[8.038385,52.276185]}
/sites/default/files/styles/max_650x650/public/2017-02/MuK_MJ%20Lafontaine%202004.jpg.jpeg?itok=0PP1qmG2
Germany
Niedersachsen

Uelzen

Niedersachsen

Kunstverein Uelzen
{"type":"Point","coordinates":[10.55459,52.95436]}
/sites/default/files/styles/max_650x650/public/2017-02/1.%20Schloss%20Holdenstedt.jpg.jpeg?itok=gmuzRlm9
Germany
Niedersachsen

Goslar

Niedersachsen

Verein zur Förderung Moderner Kunst Goslar

Mönchehaus Museum Goslar

{"type":"Point","coordinates":[10.42419,51.90728]}
/sites/default/files/styles/max_650x650/public/2017-02/a%29%20Engel_3804_MMGartenansicht_Detail300.jpg.jpeg?itok=3kIpBUAv
Germany
Niedersachsen

Göttingen

Niedersachsen

Kunstverein Göttingen

mit Artothek

{"type":"Point","coordinates":[9.93371,51.53428]}
/sites/default/files/styles/max_650x650/public/2017-01/Ansicht%20K%C3%BCnstlerhaus%20G%C3%B6ttingen%20-%20Sitz%20des%20Kunstvereins%20G%C3%B6ttingen%20e.V..jpg.jpeg?itok=eeBhh2LC
Germany
Niedersachsen

Neustadt

Niedersachsen

Kunstverein Neustadt am Rübenberge
{"type":"Point","coordinates":[9.47017,52.50285]}
Germany
Niedersachsen

Wolfsburg

Niedersachsen

Junge Kunst e.V.
{"type":"Point","coordinates":[10.784433,52.421444]}
/sites/default/files/styles/max_650x650/public/2017-02/L1001864_0.jpg.jpeg?itok=2kV6u1gC
Germany
Niedersachsen

Tosterglope

Niedersachsen

Kunstraum Tosterglope
{"type":"Point","coordinates":[10.82048,53.20987]}
/sites/default/files/styles/max_650x650/public/2017-01/KUNSTRAUM%20TOSTERGLOPE%20Landrand.JPG.jpeg?itok=03fsxWYq
Germany
Niedersachsen

Celle

Niedersachsen

Kunstverein Celle
{"type":"Point","coordinates":[10.077409,52.624092]}
/sites/default/files/styles/max_650x650/public/2017-02/Kunstverein-Celle-ADKV.jpg.jpeg?itok=T3ZZaL3s
Germany
Niedersachsen

Neuenhaus

Niedersachsen

Kunstverein Grafschaft Bentheim
{"type":"Point","coordinates":[6.965075,52.497906]}
/sites/default/files/styles/max_650x650/public/2017-01/1_8.jpg.jpeg?itok=ezCNMRIc
Germany
Niedersachsen

Braunschweig

Niedersachsen

Kunstverein Braunschweig
{"type":"Point","coordinates":[10.52543,52.25783]}
/sites/default/files/styles/max_650x650/public/2017-01/KVBS_Villa%20Salve%20Hospes_02.jpg.jpeg?itok=n16kiqu3
Germany
Niedersachsen

Braunschweig

Niedersachsen

Kunstverein Jahnstrasse
{"type":"Point","coordinates":[10.534717,52.274345]}
Germany
Niedersachsen

Norden

Niedersachsen

Kunstverein Norden
{"type":"Point","coordinates":[7.2135,53.59292]}
/sites/default/files/styles/max_650x650/public/2017-01/broeksma_bennink_2010_0.jpg.jpeg?itok=WQkVPsP9
Germany
Niedersachsen

Meppen

Niedersachsen

Meppener Kunstkreis
{"type":"Point","coordinates":[7.30544,52.68724]}
/sites/default/files/styles/max_650x650/public/2017-02/Geb%C3%A4ude%20Meppener%20Kunstkreis%20e.V.%2002.jpg.jpeg?itok=SuOlRnoO
Germany
Niedersachsen

Garbsen

Niedersachsen

Kunstverein Wunstorf

Schloß Ricklingen

{"type":"Point","coordinates":[9.50161,52.43389]}
/sites/default/files/styles/max_650x650/public/2017-01/IMG_0803.jpg.jpeg?itok=qj0mGz_X
Germany
Niedersachsen

Braunschweig

Niedersachsen

Allgemeiner Konsumverein
{"type":"Point","coordinates":[10.52387,52.26057]}
Germany
Niedersachsen

Hannover

Niedersachsen

Galerie BOHAI
{"type":"Point","coordinates":[9.719184,52.36813]}
Germany
Niedersachsen

Lüneburg

Niedersachsen

Halle für Kunst Lüneburg
{"type":"Point","coordinates":[10.41008,53.25258]}
/sites/default/files/styles/max_650x650/public/2017-01/_MG_0295.jpg.jpeg?itok=i8h83lFX
Germany
Niedersachsen

Lingen (Ems)

Niedersachsen

Kunstverein Lingen Kunsthalle
{"type":"Point","coordinates":[7.323618,52.520713]}
/sites/default/files/styles/max_650x650/public/2017-02/01%20Eder.JPG.jpeg?itok=HRmnzxJJ
Germany
Niedersachsen

Cloppenburg

Niedersachsen

Kunstkreis Cloppenburg
{"type":"Point","coordinates":[8.055892,52.844235]}
/sites/default/files/styles/max_650x650/public/2017-01/Er%C3%B6ffnung%20Ausstellung%20Eberhard%20Warns%20Oktober%202015.jpg.jpeg?itok=8d3dvnMe
Germany
Niedersachsen

Hannover

Niedersachsen

Kestnergesellschaft
{"type":"Point","coordinates":[9.73149,52.37729]}
Germany
Niedersachsen

Bodenburg

Niedersachsen

Kunstverein Bad Salzdetfurth

Kunstgebäude im Schlosshof Bodenburg

{"type":"Point","coordinates":[10.00821,52.02702]}
/sites/default/files/styles/max_650x650/public/2017-01/1.%20Kunstgeb%C3%A4ude%20mi%20Zelt.jpg.jpeg?itok=tvfAgYnJ
Germany
Niedersachsen

Wedemark

Niedersachsen

imago Kunstverein Wedemark
{"type":"Point","coordinates":[9.732903,52.550349]}
/sites/default/files/styles/max_650x650/public/2017-02/01-imago_KV_B%C3%BCrgerhaus_Wedemark.jpg.jpeg?itok=X3SEZHYF
Germany
Niedersachsen

Cuxhaven

Niedersachsen

Cuxhavener Kunstverein
{"type":"Point","coordinates":[8.70081,53.85985]}
Germany
Niedersachsen

Langenhagen

Niedersachsen

Kunstverein Langenhagen
{"type":"Point","coordinates":[9.73436,52.43794]}
Germany
Niedersachsen

Wolfenbüttel

Niedersachsen

Kunstverein Wolfenbüttel
{"type":"Point","coordinates":[10.538292,52.1625]}
/sites/default/files/styles/max_650x650/public/2017-02/1.T.R_0129.jpg.jpeg?itok=QCWHpBhk
Germany
Niedersachsen

Gartow

Niedersachsen

Westwendischer Kunstverein
{"type":"Point","coordinates":[11.465062,53.024927]}
/sites/default/files/styles/max_650x650/public/2016-12/01_WWK_Zehntspeicher_SIC_6836.jpg.jpeg?itok=Bxi-A5wP
Germany
Niedersachsen

Buchholz

Niedersachsen

Kunstverein Buchholz/Nordheide
{"type":"Point","coordinates":[9.882162,53.328531]}
Germany
Niedersachsen

Braunschweig

Niedersachsen

Museum für Photographie
{"type":"Point","coordinates":[10.535349,52.262986]}
/sites/default/files/styles/max_650x650/public/2017-02/MfPh_Beide%20Torh%C3%A4use_Foto%20Uwe%20Brodmann.jpg.jpeg?itok=jqGk1-XH
Germany
Niedersachsen

Wilhelmshaven

Niedersachsen

Verein der Kunstfreunde für Wilhelmshaven

Kunsthalle Wilhelmshaven

{"type":"Point","coordinates":[8.12127,53.52205]}
/sites/default/files/styles/max_650x650/public/2017-02/KunsthalleWHV.jpg.jpeg?itok=qxuzEarl
Germany
Niedersachsen

Oldenburg

Niedersachsen

Oldenburger Kunstverein
{"type":"Point","coordinates":[8.21713,53.136]}
/sites/default/files/styles/max_650x650/public/2016-12/Au%C3%9Fenansicht%20Oldenburger%20Kunstverein_Foto%20Oldenburger%20Kunstverein.jpg.jpeg?itok=8CwoKQRw
Germany
Niedersachsen

Barsinghausen

Niedersachsen

Kunstverein Barsinghausen
{"type":"Point","coordinates":[9.49779,52.28684]}
Germany
Niedersachsen

Wolfsburg

Niedersachsen

Kunstverein Wolfsburg
{"type":"Point","coordinates":[10.79931,52.43935]}
/sites/default/files/styles/max_650x650/public/2017-01/Schlossinnenhof_Kunstverein%20Wolfsburg_Foto%20Anne%20Kersten.jpg.jpeg?itok=jlrmTd5-
Germany
Niedersachsen

Hildesheim

Niedersachsen

Kunstverein Hildesheim

Galerie im Kehrwiederturm

{"type":"Point","coordinates":[9.95236,52.146326]}
Germany
Nordrhein-Westfalen

Münster

Nordrhein-Westfalen

Kreiskunstverein Beckum-Warendorf
{"type":"Point","coordinates":[7.64029,51.9779]}
Germany
Nordrhein-Westfalen

Bonn

Nordrhein-Westfalen

Bonner Kunstverein
{"type":"Point","coordinates":[7.08698,50.73908]}
/sites/default/files/styles/max_650x650/public/2017-02/002_problematic%20triad.jpg.jpeg?itok=fonhE3nB
Germany
Nordrhein-Westfalen

Hagen

Nordrhein-Westfalen

Hagener Kunstverein

Karl-Ernst-Osthaus-Bund

{"type":"Point","coordinates":[7.467465,51.261357]}
Germany
Nordrhein-Westfalen

Gummersbach

Nordrhein-Westfalen

Kunstforum Gummersbach
{"type":"Point","coordinates":[7.565622,51.001654]}
/sites/default/files/styles/max_650x650/public/2017-01/1AusstellungsraumTheaterManuelKurpershoek.JPG.jpeg?itok=msjTa3Lf
Germany
Nordrhein-Westfalen

Köln

Nordrhein-Westfalen

Kölnischer Kunstverein
{"type":"Point","coordinates":[6.943982,50.936054]}
/sites/default/files/styles/max_650x650/public/2017-02/KKV_Die%20Bruecke_Au%C3%9Fenansicht.jpg.jpeg?itok=UXGIJ-v3
Germany
Nordrhein-Westfalen

Oerlinghausen

Nordrhein-Westfalen

Kunstverein Oerlinghausen

Alte Synagoge

{"type":"Point","coordinates":[8.65956,51.95927]}
/sites/default/files/styles/max_650x650/public/2017-01/ChristianeM%C3%B6bus.jpg.jpeg?itok=7ATYm1Gy
Germany
Nordrhein-Westfalen

Sundern

Nordrhein-Westfalen

Kunstverein Sundern-Sauerland
{"type":"Point","coordinates":[8.00368,51.32915]}
Germany
Nordrhein-Westfalen

Düsseldorf

Nordrhein-Westfalen

Kunstverein für die Rheinlande und Westfalen
{"type":"Point","coordinates":[6.77654,51.22764]}
/sites/default/files/styles/max_650x650/public/2017-01/KVD_1.jpg.jpeg?itok=kh8niDCI
Germany
Nordrhein-Westfalen

Essen

Nordrhein-Westfalen

Kunstverein Ruhr
{"type":"Point","coordinates":[7.011501,51.458731]}
Germany
Nordrhein-Westfalen

Duisburg

Nordrhein-Westfalen

Kunstverein Duisburg
{"type":"Point","coordinates":[6.75444,51.437443]}
Germany
Nordrhein-Westfalen

Heinsberg/Unterbruch

Nordrhein-Westfalen

Kunstverein Region Heinsberg
{"type":"Point","coordinates":[6.126066,51.082475]}
/sites/default/files/styles/max_650x650/public/2017-01/1_5.jpg.jpeg?itok=Tr8ZMP4b
Germany
Nordrhein-Westfalen

Nümbrecht

Nordrhein-Westfalen

Kunstverein Nümbrecht
{"type":"Point","coordinates":[7.513123,50.855163]}
/sites/default/files/styles/max_650x650/public/2017-01/01_IMG_5625.JPG.jpeg?itok=tz6SPzYi
Germany
Nordrhein-Westfalen

Bochum

Nordrhein-Westfalen

Galerie Januar

Verein zur Förderung junger Kunst e.V.

{"type":"Point","coordinates":[7.301826,51.475251]}
Germany
Nordrhein-Westfalen

Ahlen

Nordrhein-Westfalen

Kunstverein Ahlen
{"type":"Point","coordinates":[7.892861,51.764085]}
Germany
Nordrhein-Westfalen

Rees

Nordrhein-Westfalen

Kunstverein Emmerich
{"type":"Point","coordinates":[6.36602,51.7977]}
Germany
Nordrhein-Westfalen

Moers

Nordrhein-Westfalen

Kunstverein Peschkenhaus Moers
{"type":"Point","coordinates":[6.624807,51.451638]}
Germany
Nordrhein-Westfalen

Aachen

Nordrhein-Westfalen

NAK Neuer Aachener Kunstverein
{"type":"Point","coordinates":[6.096477,50.781637]}
/sites/default/files/styles/max_650x650/public/2017-02/NAK_2017_J26A0418.jpg.jpeg?itok=ntHQJZBP
Germany
Nordrhein-Westfalen

Leverkusen

Nordrhein-Westfalen

Kunstverein Leverkusen

Schloss Morsbroich

{"type":"Point","coordinates":[7.031474,51.035732]}
/sites/default/files/styles/max_650x650/public/2017-01/Schlo%C3%9F%20im%20Winter.jpg.jpeg?itok=JtFJRSaH
Germany
Nordrhein-Westfalen

Essen

Nordrhein-Westfalen

Kunsthaus Essen
{"type":"Point","coordinates":[7.05281,51.42588]}
/sites/default/files/styles/max_650x650/public/2017-01/Kunsthaus%20Essen_Aussenansicht_Foto%20Stephan%20von%20Knobloch.JPG.jpeg?itok=WxIkxqSi
Germany
Nordrhein-Westfalen

Gelsenkirchen

Nordrhein-Westfalen

Kunstverein Gelsenkirchen
{"type":"Point","coordinates":[7.054013,51.57685]}
/sites/default/files/styles/max_650x650/public/2017-01/A_Kunstmuseum%20Gelsenkirchen-Alte%20Villa_Foto_Thomas%20Robbin.jpg.jpeg?itok=W4uLSONM
Germany
Nordrhein-Westfalen

Coesfeld

Nordrhein-Westfalen

Kunstverein Münsterland
{"type":"Point","coordinates":[7.166649,51.941727]}
/sites/default/files/styles/max_650x650/public/2017-02/DSC_0064.JPG.jpeg?itok=rNX6tl7-
Germany
Nordrhein-Westfalen

Emsdetten

Nordrhein-Westfalen

Galerie Münsterland
{"type":"Point","coordinates":[7.52945,52.17105]}
Germany
Nordrhein-Westfalen

Gütersloh

Nordrhein-Westfalen

Kunstverein Kreis Gütersloh
{"type":"Point","coordinates":[8.3781,51.90449]}
/sites/default/files/styles/max_650x650/public/2017-02/Kunstverein%20Kreis%20G%C3%BCtersloh%20e.V.jpg.jpeg?itok=6nRpKYTV
Germany
Nordrhein-Westfalen

Düsseldorf

Nordrhein-Westfalen

Kultur Bahnhof Eller
{"type":"Point","coordinates":[6.85407,51.20178]}
Germany
Nordrhein-Westfalen

Wesseling

Nordrhein-Westfalen

Kunstverein Wesseling
{"type":"Point","coordinates":[6.98487,50.8239]}
Germany
Nordrhein-Westfalen

Dortmund

Nordrhein-Westfalen

Dortmunder Kunstverein
{"type":"Point","coordinates":[7.453868,51.5148]}
/sites/default/files/styles/max_650x650/public/2016-12/Dortmunder%20Kunstverein_Au%C3%9Fenansicht%202_Foto%20Roland%20Baege.jpg.jpeg?itok=f-0QMhni
Germany
Nordrhein-Westfalen

Neuenkirchen

Nordrhein-Westfalen

Kunstverein Springhornhof
{"type":"Point","coordinates":[7.43801,52.28059]}
Germany
Nordrhein-Westfalen

Unna

Nordrhein-Westfalen

Kunstverein Unna
{"type":"Point","coordinates":[7.67583,51.53506]}
/sites/default/files/styles/max_650x650/public/2017-01/kunstvereinunna1_0.jpg.jpeg?itok=ug-MSfXh
Germany
Nordrhein-Westfalen

Bonn

Nordrhein-Westfalen

Videonale
{"type":"Point","coordinates":[7.12059,50.71552]}
/sites/default/files/styles/max_650x650/public/2016-12/LC00083-008.jpg.jpeg?itok=6ORCIIMt
Germany
Nordrhein-Westfalen

Brühl

Nordrhein-Westfalen

Brühler Kunstverein
{"type":"Point","coordinates":[6.899207,50.826747]}
/sites/default/files/styles/max_650x650/public/2016-12/BKV_schlosserei.jpg.jpeg?itok=xkkdQ_uw
Germany
Nordrhein-Westfalen

Brilon

Nordrhein-Westfalen

Kunstverein östliches Sauerland
{"type":"Point","coordinates":[8.595675,51.37033]}
Germany
Nordrhein-Westfalen

Mönchengladbach

Nordrhein-Westfalen

MMIII Kunstverein Mönchengladbach
{"type":"Point","coordinates":[6.45899,51.21021]}
/sites/default/files/styles/max_650x650/public/2017-02/MMIII%20Fassade%20Foto%20MMIII.jpg.jpeg?itok=fnhogo8T
Germany
Nordrhein-Westfalen

Köln

Nordrhein-Westfalen

Temporary Gallery

Zentrum für zeitgenössische Kunst

{"type":"Point","coordinates":[6.94055,50.934217]}
/sites/default/files/styles/max_650x650/public/2016-12/Temporary%20Gallery%20001_0.jpg.jpeg?itok=UudjZV2s
Germany
Nordrhein-Westfalen

Bielefeld

Nordrhein-Westfalen

Bielefelder Kunstverein

im Waldhof

{"type":"Point","coordinates":[8.52845,52.01914]}
/sites/default/files/styles/max_650x650/public/2017-01/BKV_Au%C3%9Fenansicht_2016.jpg.jpeg?itok=b88WH4gf
Germany
Nordrhein-Westfalen

Langenfeld

Nordrhein-Westfalen

Kunstverein Langenfeld
{"type":"Point","coordinates":[6.949425,51.109]}
/sites/default/files/styles/max_650x650/public/2017-02/Eingang%20Mack%20Kopie.JPG.jpeg?itok=GUSkmUzw
Germany
Nordrhein-Westfalen

Hamminkeln

Nordrhein-Westfalen

Niederrheinischer Kunstverein
{"type":"Point","coordinates":[6.51311,51.73783]}
Germany
Nordrhein-Westfalen

Soest

Nordrhein-Westfalen

Kunstverein Kreis Soest
{"type":"Point","coordinates":[8.112889,51.5695]}
/sites/default/files/styles/max_650x650/public/2017-01/Kunstverein%20Au%C3%9Fenansicht.jpg.jpeg?itok=tAVQFXdz
Germany
Nordrhein-Westfalen

Voerde

Nordrhein-Westfalen

Kulturkreis Dinslaken
{"type":"Point","coordinates":[6.629,51.57394]}
Germany
Nordrhein-Westfalen

Dülmen

Nordrhein-Westfalen

Dülmener Kunstverein
{"type":"Point","coordinates":[7.363566,51.867974]}
Germany
Nordrhein-Westfalen

Detmold

Nordrhein-Westfalen

Lippische Gesellschaft für Kunst
{"type":"Point","coordinates":[8.87809,51.93645]}
/sites/default/files/styles/max_650x650/public/2017-02/Schlosshof%20Detmold%2C%20Eingang%20zum%20Ausstellungsraum%20der%20Lippischen%20Gesellschaft%20f%C3%BCr%20Kunst%20%28rechte%20T%C3%BCr%29.jpg.jpeg?itok=sM99f3Ua
Germany
Nordrhein-Westfalen

Arnsberg

Nordrhein-Westfalen

Kunstverein Arnsberg
{"type":"Point","coordinates":[8.062825,51.394072]}
/sites/default/files/styles/max_650x650/public/2017-01/1-Kunstverein-Arnsberg-Cattelan.jpg.jpeg?itok=OLXs8B1G
Germany
Nordrhein-Westfalen

Münster

Nordrhein-Westfalen

Westfälischer Kunstverein
{"type":"Point","coordinates":[7.624342,51.96076]}
/sites/default/files/styles/max_650x650/public/2016-12/Arendt.jpg.jpeg?itok=h4LJ5N2P
Germany
Nordrhein-Westfalen

Greven

Nordrhein-Westfalen

Kunstverein Greven
{"type":"Point","coordinates":[7.611284,52.097681]}
Germany
Nordrhein-Westfalen

Lippstadt

Nordrhein-Westfalen

Kunstverein Lippstadt
{"type":"Point","coordinates":[8.344811,51.671612]}
Germany
Nordrhein-Westfalen

Mülheim

Nordrhein-Westfalen

Mülheimer Kunstverein

im Kunstmuseum in der Alten Post

{"type":"Point","coordinates":[6.882553,51.429526]}
/sites/default/files/styles/max_650x650/public/2017-02/FOYER.jpg.jpeg?itok=FzTRRVt6
Germany
Nordrhein-Westfalen

Wuppertal

Nordrhein-Westfalen

Kunst- und Museumsverein Wuppertal
{"type":"Point","coordinates":[7.146886,51.257186]}
/sites/default/files/styles/max_650x650/public/2017-01/Museum%20Au%C3%9Fenansicht.JPG.jpeg?itok=YF6eVr9Z
Germany
Nordrhein-Westfalen

Xanten

Nordrhein-Westfalen

Kunstverein Xanten – KUX
{"type":"Point","coordinates":[6.457168,51.661876]}
/sites/default/files/styles/max_650x650/public/2017-01/1_KUX_DreiGiebelHaus_0.jpg.jpeg?itok=LvbKs-CZ
Germany
Nordrhein-Westfalen

Köln

Nordrhein-Westfalen

Kirschenpflücker e.V.
{"type":"Point","coordinates":[6.910075,50.949709]}
Germany
Nordrhein-Westfalen

Wuppertal

Nordrhein-Westfalen

Neuer Kunstverein Wuppertal
{"type":"Point","coordinates":[7.152353,51.257435]}
/sites/default/files/styles/max_650x650/public/2017-01/Neuer_Kunstverein_Wuppertal_Kai_Moritz.jpg.jpeg?itok=-TTIHxGI
Germany
Nordrhein-Westfalen

Olpe

Nordrhein-Westfalen

Kunstverein Südsauerland
{"type":"Point","coordinates":[7.845928,51.031299]}
Germany
Nordrhein-Westfalen

Stadtlohn

Nordrhein-Westfalen

Kunstverein ArtHAUS
{"type":"Point","coordinates":[6.91741,51.99322]}
Germany
Nordrhein-Westfalen

Dortmund

Nordrhein-Westfalen

Hartware MedienKunstVerein
{"type":"Point","coordinates":[7.456919,51.513086]}
Germany
Nordrhein-Westfalen

Siegen

Nordrhein-Westfalen

Kunstverein Siegen

im Haus Seel

{"type":"Point","coordinates":[8.025576,50.874437]}
/sites/default/files/styles/max_650x650/public/2017-01/Anna%20Bart%2C%20ADKV%202.jpg.jpeg?itok=Qy7-4uiR
Germany
Nordrhein-Westfalen

Kleve

Nordrhein-Westfalen

projektraum-bahnhof25.de
{"type":"Point","coordinates":[6.14417,51.790216]}
Germany
Nordrhein-Westfalen

Paderborn

Nordrhein-Westfalen

Kunstverein Paderborn
{"type":"Point","coordinates":[8.75082,51.71644]}
/sites/default/files/styles/max_650x650/public/2017-01/ADKV%20%281%20von%205%29.jpg.jpeg?itok=1Q428sPf
Germany
Nordrhein-Westfalen

Bochum

Nordrhein-Westfalen

Bochumer Kulturrat
{"type":"Point","coordinates":[7.28213,51.51915]}
/sites/default/files/styles/max_650x650/public/2017-02/AA00-Kulturmagazin%20Lothringen-1.jpg.jpeg?itok=6_7fBkgk
Germany
Nordrhein-Westfalen

Bochum

Nordrhein-Westfalen

Kunstverein Bochum
{"type":"Point","coordinates":[7.221127,51.487232]}
Germany
Nordrhein-Westfalen

Frechen

Nordrhein-Westfalen

Kunstverein zu Frechen
{"type":"Point","coordinates":[6.811516,50.910646]}
Germany
Nordrhein-Westfalen

Bocholt

Nordrhein-Westfalen

EUREGIO-Kunstkreis Bocholt
{"type":"Point","coordinates":[6.62058,51.83877]}
Germany
Nordrhein-Westfalen

Köln

Nordrhein-Westfalen

kjubh e.V.
{"type":"Point","coordinates":[6.933187,50.931198]}
/sites/default/files/styles/max_650x650/public/2017-02/3_Anu_Vahtra_Kjubh_MG_3989%20Kopie.png.jpeg?itok=H7WDxu_9
Germany
Nordrhein-Westfalen

Emsdetten

Nordrhein-Westfalen

Emsdettener Kunstverein
{"type":"Point","coordinates":[7.54395,52.15373]}
/sites/default/files/styles/max_650x650/public/2016-12/Galerie_Muensterland_0.jpg.jpeg?itok=a5yswR3j
Germany
Nordrhein-Westfalen

Oberhausen

Nordrhein-Westfalen

Kunstverein Oberhausen

Schloss Oberhausen

{"type":"Point","coordinates":[6.860703,51.491912]}
Germany
Nordrhein-Westfalen

Solingen

Nordrhein-Westfalen

Solinger Kunstverein
{"type":"Point","coordinates":[7.001423,51.159191]}
Germany
Rheinland-Pfalz

Ludwigshafen

Rheinland-Pfalz

Kunstverein Ludwigshafen
{"type":"Point","coordinates":[8.448649,49.480921]}
/sites/default/files/styles/max_650x650/public/2017-01/Ausstellungsansichten%20KVLU%20Timelines_06.JPG.jpeg?itok=bKXupm1h
Germany
Rheinland-Pfalz

Worms

Rheinland-Pfalz

Kunstverein Worms
{"type":"Point","coordinates":[8.334496,49.634573]}
/sites/default/files/styles/max_650x650/public/2017-02/IMG_0262.JPG.jpeg?itok=2LH_gmLP
Germany
Rheinland-Pfalz

Jockgrim

Rheinland-Pfalz

Kuratorium für Kunst und Denkmalpflege
{"type":"Point","coordinates":[8.28548,49.08808]}
/sites/default/files/styles/max_650x650/public/2017-01/Au%C3%9Fenansicht%20Zehnthaus%20Jockgrim_1.jpg.jpeg?itok=7EUVTB4Q
Germany
Rheinland-Pfalz

Speyer

Rheinland-Pfalz

Kunstverein Speyer
{"type":"Point","coordinates":[8.438126,49.316665]}
/sites/default/files/styles/max_650x650/public/2017-02/IMG_3722.jpg.jpeg?itok=u1cGVRVy
Germany
Rheinland-Pfalz

Zweibrücken

Rheinland-Pfalz

Kunstverein Zweibrücken
{"type":"Point","coordinates":[7.35759,49.24964]}
Germany
Rheinland-Pfalz

Trier

Rheinland-Pfalz

Gesellschaft für Bildende Kunst Trier

Galerie Palais Walderdorff

{"type":"Point","coordinates":[6.642482,49.756903]}
/sites/default/files/styles/max_650x650/public/2016-12/Eingang%20Galerie%20Palais%20Walderdorff.JPG.jpeg?itok=c9JeWjM5
Germany
Rheinland-Pfalz

Mainz

Rheinland-Pfalz

Kunstverein Bellevue-Saal

Verein zur Förderung künstlerischer Projekte mit gesellschaftlicher Relevanz

{"type":"Point","coordinates":[8.29796,49.98557]}
/sites/default/files/styles/max_650x650/public/2017-01/Au%C3%9Fen%20Foto.%20Ulrich%20Meyer-Husmann.jpg.jpeg?itok=jcUykpaE
Germany
Rheinland-Pfalz

Bad Kreuznach

Rheinland-Pfalz

Kunstverein Bad Kreuznach
{"type":"Point","coordinates":[7.85415,49.84252]}
Germany
Rheinland-Pfalz

Mainz

Rheinland-Pfalz

Kunstverein Eisenturm Mainz
{"type":"Point","coordinates":[8.275322,50.0011]}
Germany
Rheinland-Pfalz

Essenheim

Rheinland-Pfalz

Essenheimer Kunstverein
{"type":"Point","coordinates":[8.15605,49.93138]}
Germany
Rheinland-Pfalz

Germersheim

Rheinland-Pfalz

Kunstverein Germersheim
{"type":"Point","coordinates":[8.375571,49.221035]}
/sites/default/files/styles/max_650x650/public/2017-01/David%20Lauer_2016_Daimon%20II_0.jpg.jpeg?itok=onzyvPsI
Germany
Rheinland-Pfalz

Pirmasens

Rheinland-Pfalz

Kunstverein Kunst & Kultur Pirmasens
{"type":"Point","coordinates":[7.62014,49.19547]}
Germany
Rheinland-Pfalz

Landau

Rheinland-Pfalz

Kunstverein Villa Streccius Landau
{"type":"Point","coordinates":[8.11366,49.19314]}
/sites/default/files/styles/max_650x650/public/2017-02/Panorama-Villa-5-web.jpg.jpeg?itok=cvs4M9Yo
Germany
Rheinland-Pfalz

Frankenthal

Rheinland-Pfalz

Die Treidler. Kunstverein Frankenthal
{"type":"Point","coordinates":[8.350403,49.528729]}
/sites/default/files/styles/max_650x650/public/2017-02/Hama%20Lohrmann_2014.jpg.jpeg?itok=ugjQMJJy
Germany
Saarland

Saarbrücken

Saarland

Neuer Saarbrücker Kunstverein
{"type":"Point","coordinates":[7.02859,49.22673]}
/sites/default/files/styles/max_650x650/public/2017-01/1_0.jpg.jpeg?itok=C-K4GUyN
Germany
Saarland

Sulzbach

Saarland

Kunstverein Sulzbach-Saar
{"type":"Point","coordinates":[7.06145,49.2834]}
Germany
Sachsen

Dresden

Sachsen

Riesa efau.

Kultur Forum Dresden

{"type":"Point","coordinates":[13.720674,51.056022]}
/sites/default/files/styles/max_650x650/public/2016-12/Au%C3%9Fenansicht_Kultur%20Forum%20riesa%20efau%20%28c%29Frank%20Buttenbender_0.jpg.jpeg?itok=GpMPhD-n
Germany
Sachsen

Chemnitz

Sachsen

Oscar e.V.
{"type":"Point","coordinates":[12.920323,50.828448]}
/sites/default/files/styles/max_650x650/public/2016-12/galerie_oscar_Blume.JPG.jpeg?itok=Pfck5XDD
Germany
Sachsen

Meerane

Sachsen

Meeraner Kunstverein
{"type":"Point","coordinates":[12.46619,50.84991]}
Germany
Sachsen

Leipzig

Sachsen

HALLE 14

Zentrum für zeitgenössische Kunst

{"type":"Point","coordinates":[12.318224,51.326537]}
/sites/default/files/styles/max_650x650/public/2016-12/CapitalistMelancholia_TOP80_by_WaltherLeKon_03.jpg.jpeg?itok=Ar53eQ-S
Germany
Sachsen

Bautzen

Sachsen

Bautzener Kunstverein
{"type":"Point","coordinates":[14.42529,51.18231]}
Germany
Sachsen

Dresden

Sachsen

Neuer Sächsischer Kunstverein
{"type":"Point","coordinates":[13.726455,51.054505]}
Germany
Sachsen

Pulsnitz

Sachsen

Ernst-Rietschel-Kulturring

Haus des Gastes

{"type":"Point","coordinates":[14.0129,51.18229]}
Germany
Sachsen

Zwickau/Reinsdorf

Sachsen

Kunstverein Freunde Aktueller Kunst
{"type":"Point","coordinates":[12.52827,50.70177]}
/sites/default/files/styles/max_650x650/public/2017-01/KV%20Freunde%20Aktueller%20Kunst%20-%20H%C3%B6lderlinstra%C3%9Fe%204%20in%20Zwickau.jpg.jpeg?itok=bWKZqMSY
Germany
Sachsen

Leipzig

Sachsen

Verein für zeitgenössische Kunst Leipzig
{"type":"Point","coordinates":[12.367331,51.338183]}
Germany
Sachsen

Glauchau

Sachsen

art gluchowe

Kunstverein der Stadt Glauchau

{"type":"Point","coordinates":[12.5405,50.81691]}
/sites/default/files/styles/max_650x650/public/2017-02/Schloss%20Forderglauchau%20im%20Schnee.jpg.jpeg?itok=Jk0VQSNj
Germany
Sachsen

Plauen

Sachsen

Kunstverein Plauen-Vogtland
{"type":"Point","coordinates":[12.1351,50.49261]}
/sites/default/files/styles/max_650x650/public/2017-02/SAM_2034.JPG.jpeg?itok=NKBA8PzN
Germany
Sachsen

Chemnitz

Sachsen

Neue Chemnitzer Kunsthütte

Trägerverein der Neuen Sächsischen Galerie

{"type":"Point","coordinates":[12.923311,50.830923]}
Germany
Sachsen

Dresden

Sachsen

TMA Trans-Media-Akademie Hellerau
{"type":"Point","coordinates":[13.75314,51.11298]}
Germany
Sachsen

Meißen

Sachsen

Kunstverein Meißen
{"type":"Point","coordinates":[13.470071,51.163016]}
/sites/default/files/styles/max_650x650/public/2017-02/kunstverein%20meissen%20ausstellungsraum%2001.jpg.jpeg?itok=gK5-5lpK
Germany
Sachsen

Leipzig

Sachsen

D21 Kunstraum Leipzig
{"type":"Point","coordinates":[12.332148,51.33771]}
/sites/default/files/styles/max_650x650/public/2016-12/1_0.jpg.jpeg?itok=CdhnY7WV
Germany
Sachsen-Anhalt

Dessau-Roßlau

Sachsen-Anhalt

Anhaltischer Kunstverein Dessau

kunstRaum22

{"type":"Point","coordinates":[12.244097,51.831384]}
/sites/default/files/styles/max_650x650/public/2016-12/kunstraum22.jpg.jpeg?itok=4Vv5aaCd
Germany
Sachsen-Anhalt

Röderhof

Sachsen-Anhalt

Kunstverein Röderhof
{"type":"Point","coordinates":[11.00552,51.96606]}
Germany
Sachsen-Anhalt

Halle (Saale)

Sachsen-Anhalt

Hallescher Kunstverein

Künstlerhaus 188

{"type":"Point","coordinates":[11.959876,51.472885]}
Germany
Sachsen-Anhalt

Halle (Saale)

Sachsen-Anhalt

Kunstverein "Talstrasse"
{"type":"Point","coordinates":[11.95452,51.50692]}
/sites/default/files/styles/max_650x650/public/2017-02/Objekt%20Kunstverein%20Talstrasse.jpg.jpeg?itok=M_eFqm9e
Germany
Salzburg

Salzburg

Salzburg

Salzburger Kunstverein
{"type":"Point","coordinates":[13.054762,47.796832]}
/sites/default/files/styles/max_650x650/public/2016-12/K%C3%BCnstlerhaus%20Salzburg%2C%20Foto%20Andrew%20Phelps.jpg.jpeg?itok=dhQOwxZI
Austria
Schleswig-Holstein

Lauenburg/Elbe

Schleswig-Holstein

Künstlerhaus Lauenburg
{"type":"Point","coordinates":[10.55301,53.37037]}
/sites/default/files/styles/max_650x650/public/2017-01/Christian%20Helwing_1_0.jpeg?itok=-hhHaXr8
Germany
Schleswig-Holstein

Elmshorn

Schleswig-Holstein

Kunstverein Elmshorn

im Torhaus

{"type":"Point","coordinates":[9.655936,53.752749]}
/sites/default/files/styles/max_650x650/public/2017-02/Torhaus%20Querformat%20Anders%20Petersen.JPG.jpeg?itok=A7Qce-5m
Germany
Schleswig-Holstein

Flensburg

Schleswig-Holstein

Kunstverein Flensburg
{"type":"Point","coordinates":[9.431493,54.7859]}
/sites/default/files/styles/max_650x650/public/2017-01/MuseumsbergFlensburg1.jpg.jpeg?itok=vHIRvFOR
Germany
Schleswig-Holstein

Lübeck

Schleswig-Holstein

Overbeck-Gesellschaft

Verein von Kunstfreunden e.V. Lübeck

{"type":"Point","coordinates":[10.689603,53.870239]}
Germany
Schleswig-Holstein

Sylt/Westerland

Schleswig-Holstein

Sylter Kunstfreunde
{"type":"Point","coordinates":[8.303303,54.905191]}
/sites/default/files/styles/max_650x650/public/2016-12/2_1.jpg.jpeg?itok=O-UIFdih
Germany
Schleswig-Holstein

Mölln

Schleswig-Holstein

Lauenburgischer Kunstverein
{"type":"Point","coordinates":[10.68824,53.62502]}
/sites/default/files/styles/max_650x650/public/2017-02/1_LKV_Ausstellung%20Artothek%20im%20Museum_6145-.jpg.jpeg?itok=AZry4M73
Germany
Schleswig-Holstein

Glückstadt

Schleswig-Holstein

Palais für aktuelle Kunst (PAK)

Kunstverein Glückstadt

{"type":"Point","coordinates":[9.41731,53.78592]}
/sites/default/files/styles/max_650x650/public/2016-12/Au%C3%9Fenansicht_Installation_2014_M.Thoma_.jpg.jpeg?itok=iybMKzU8
Germany
Schleswig-Holstein

Kiel

Schleswig-Holstein

Gesellschaft für zeitgenössische Konzepte
{"type":"Point","coordinates":[10.14145,54.37017]}
Germany
Schleswig-Holstein

Husum

Schleswig-Holstein

Kunstverein Husum und Umgebung
{"type":"Point","coordinates":[9.05009,54.47492]}
/sites/default/files/styles/max_650x650/public/2017-02/advk-1.jpg.jpeg?itok=JJurLZJU
Germany
Schleswig-Holstein

Kiel

Schleswig-Holstein

Kunstraum B
{"type":"Point","coordinates":[10.130593,54.32738]}
/sites/default/files/styles/max_650x650/public/2017-02/KunstraumB.jpg.jpeg?itok=qTZaiqI0
Germany
Schleswig-Holstein

Kiel

Schleswig-Holstein

Schleswig-Holsteinischer Kunstverein
{"type":"Point","coordinates":[10.14594,54.32837]}
Germany
Schleswig-Holstein

Plön

Schleswig-Holstein

Kunstverein Schwimmhalle Schloss Plön
{"type":"Point","coordinates":[10.418997,54.163967]}
/sites/default/files/styles/max_650x650/public/2017-02/schwimhalle_start.jpg.jpeg?itok=MsVw5Srw
Germany
Schleswig-Holstein

Schenefeld

Schleswig-Holstein

Kunstkreis Schenefeld
{"type":"Point","coordinates":[9.84738,53.60348]}
Germany
Schleswig-Holstein

Flensburg

Schleswig-Holstein

Kunst & Co.

Verein zur Förderung der Kunst

{"type":"Point","coordinates":[9.43639,54.781896]}
/sites/default/files/styles/max_650x650/public/2017-01/KUNST%26CO%2C%20Au%C3%9Fenansicht%2C%20Foto%20Christoph%20Dittert.jpg.jpeg?itok=IhPx-uju
Germany
Steiermark

Graz

Steiermark

Kunstverein Medienturm im Künstlerhaus
{"type":"Point","coordinates":[15.432187,47.073696]}
Austria
Steiermark

Graz

Steiermark

Grazer Kunstverein

Palais Trauttmansdorff

{"type":"Point","coordinates":[15.442394,47.071089]}
/sites/default/files/styles/max_650x650/public/2017-01/Grazer-Kunstverein_01.jpg.jpeg?itok=tzwxGwx2
Austria
Thüringen

Erfurt

Thüringen

Erfurter Kunstverein
{"type":"Point","coordinates":[11.028372,50.977666]}
Germany
Thüringen

Weimar

Thüringen

ACC Galerie Weimar
{"type":"Point","coordinates":[11.331305,50.980068]}
/sites/default/files/styles/max_650x650/public/2016-12/ACC%20Galerie%20Weimar%20Foto%20Klaus%20Bach.jpg.jpeg?itok=sAxVLaHx
Germany
Thüringen

Gera

Thüringen

Kunstverein Gera
{"type":"Point","coordinates":[12.08256,50.87641]}
Germany
Thüringen

Saalfeld

Thüringen

Kunstverein Saalfeld

Saale-Galerie

{"type":"Point","coordinates":[11.35907,50.64689]}
/sites/default/files/styles/max_650x650/public/2017-01/Bild%201_0.JPG.jpeg?itok=ek-Ebsh9
Germany
Thüringen

Jena

Thüringen

Jenaer Kunstverein

Galerie im Stadtspeicher

{"type":"Point","coordinates":[11.58851,50.927975]}
/sites/default/files/styles/max_650x650/public/2017-02/1_JKV_Galerie%20im%20Stadtspeicher_Au%C3%9Fenansicht%202016_%20Foto%20Falk%20Ronneberger-1_0.jpg.jpeg?itok=eEJzBNr3
Germany
Tirol

Schwaz / Tirol

Tirol

Galerie der Stadt Schwaz

Palais Enzenberg

{"type":"Point","coordinates":[11.709302,47.346876]}
/sites/default/files/styles/max_650x650/public/2017-02/Ansicht_cVerenaNagl.jpg.jpeg?itok=iEY1OXjn
Austria
Tirol

Innsbruck

Tirol

Kunstraum Innsbruck
{"type":"Point","coordinates":[11.394265,47.264983]}
/sites/default/files/styles/max_650x650/public/2017-01/Kunstraum_au%C3%9Fen_.jpg.jpeg?itok=D0wsv9vT
Austria
Wien

Wien

Wien

Gesellschaft bildender Künstlerinnen Österreichs, Künstlerhaus Wien
{"type":"Point","coordinates":[16.371549,48.200534]}
Austria
Body
Arbeitsgemeinschaft Deutscher Kunstvereine (ADKV) is the umbrella organization for non-profit, member-based art associations, also known as Kunstvereine, and is dedicated to the presentation and promotion of contemporary art.

Body
There are organized 297 Kunstvereine from 244 cities and villages. Kunstvereine of ADKV have about 100.000 members and their exhibitions will be seen by about one million visitors each year.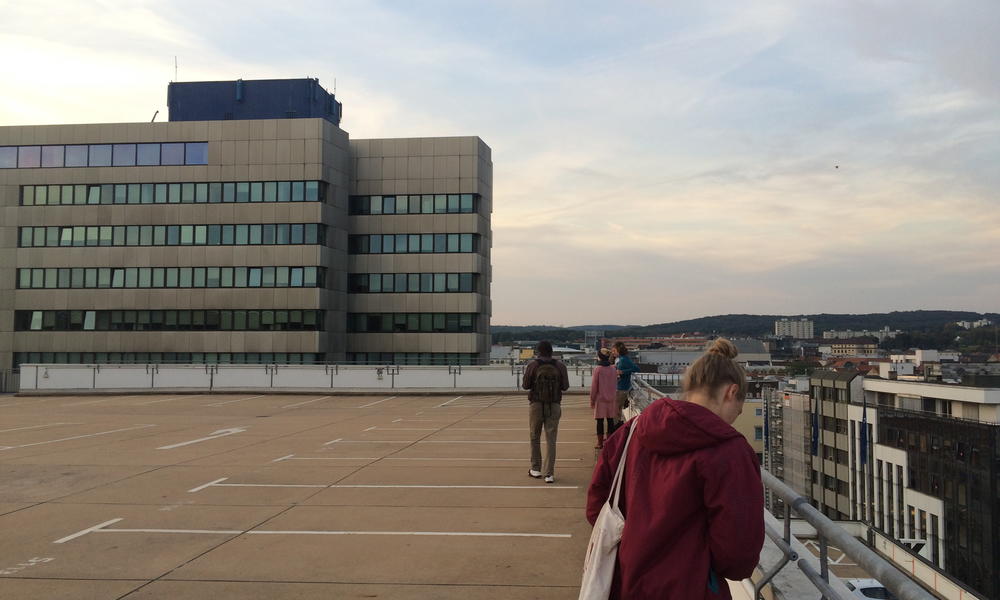 Der Neue Saarbrücker Kunstverein (*2010) versteht sich als Möglichkeit, zeitgenössische Kunst außerhalb der üblichen Verwertungsstrategien aufzuführen, sie vor und mit Publikum zu untersuchen und zu diskutieren.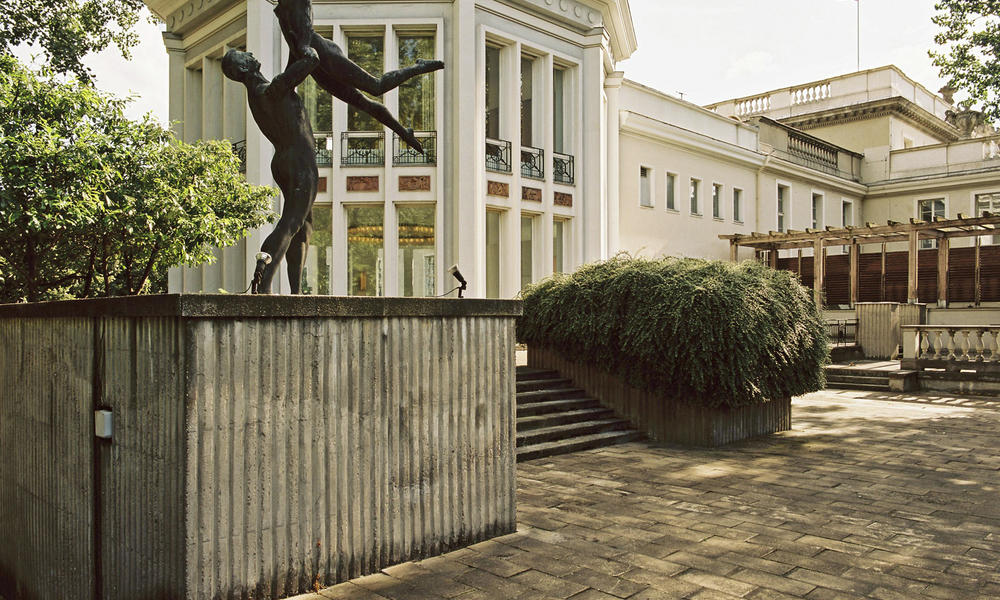 Der Schinkel Pavillon ist eine außergewöhnliche Institution in einem denkmalgeschützten Architekturkleinod im Zentrum Berlins. Der von der Künstlerin Nina Pohl geleitete Kunstverein versteht sich als Plattform zur Förderung zeitgenössischer Skulptur, Installation und Medienkunst. Die wechselnden Ausstellungen zeigen herausragende Positionen, die auf die Besonderheit dieses einzigartigen Ortes eingehen.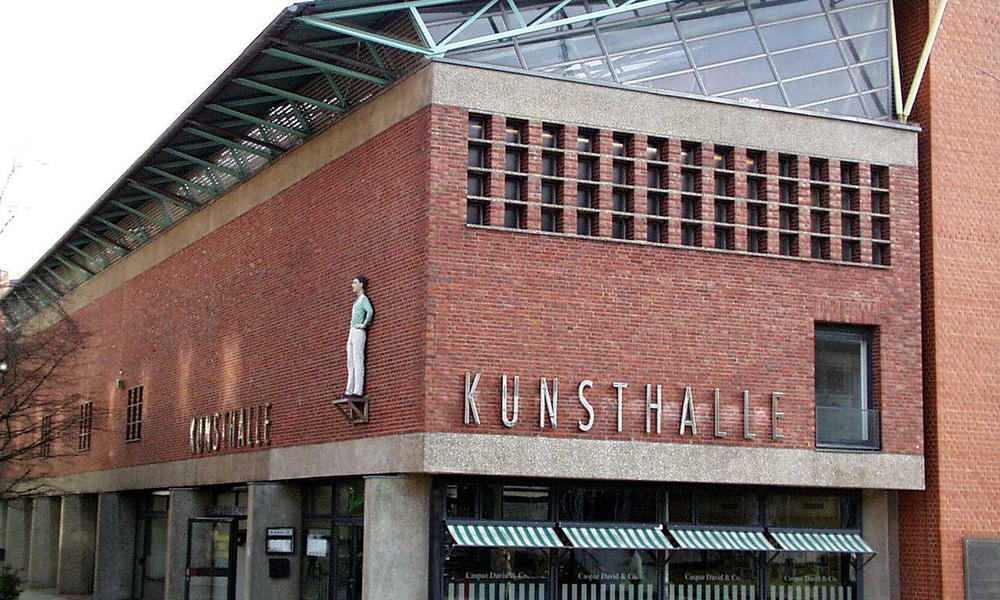 Der Kunstverein Bremerhaven von 1886 e. V. ist eine der ältesten kulturellen Einrichtungen Bremerhavens und des Unterweserraums. In dem erst 1827 gegründeten Bremerhaven war seine Gründung ein Bestandteil der kulturellen Emanzipation der jungen Gemeinde gegenüber Bremen sowie zugleich ein selbstbewusstes Zeichen für den Anspruch der Oberzentrumsfunktion innerhalb des Dreistädtekonglomerates an der Wesermündung. In dieser Tradition steht der Verein nunmehr seit  125 Jahren für Ausstellungen und Veranstaltungen im Bereich der bildenden Kunst.