Jahresgabe
Death by Mystery, The Dream
Bildergalerie
Einzelnes Bild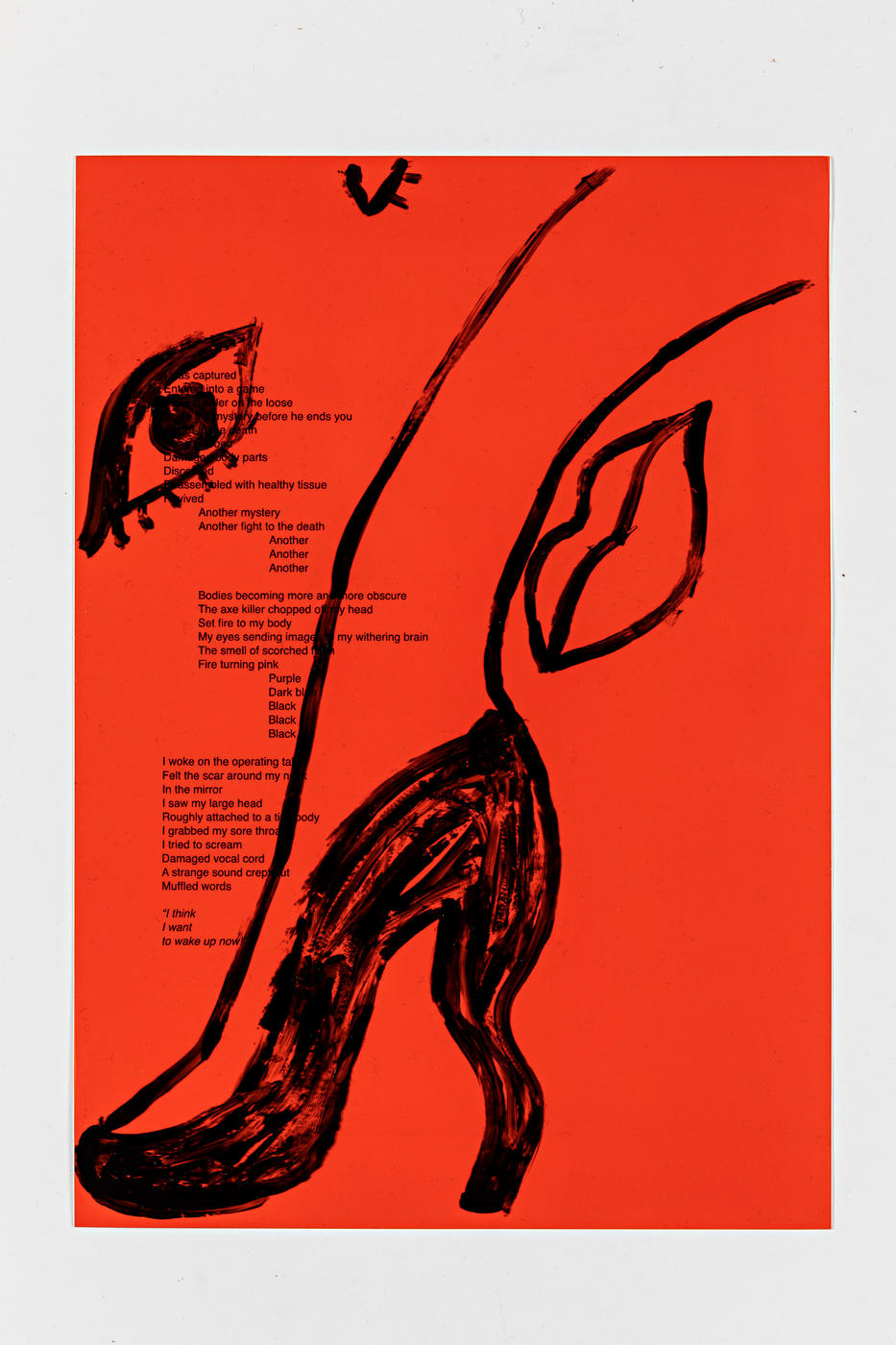 Einzelnes Bild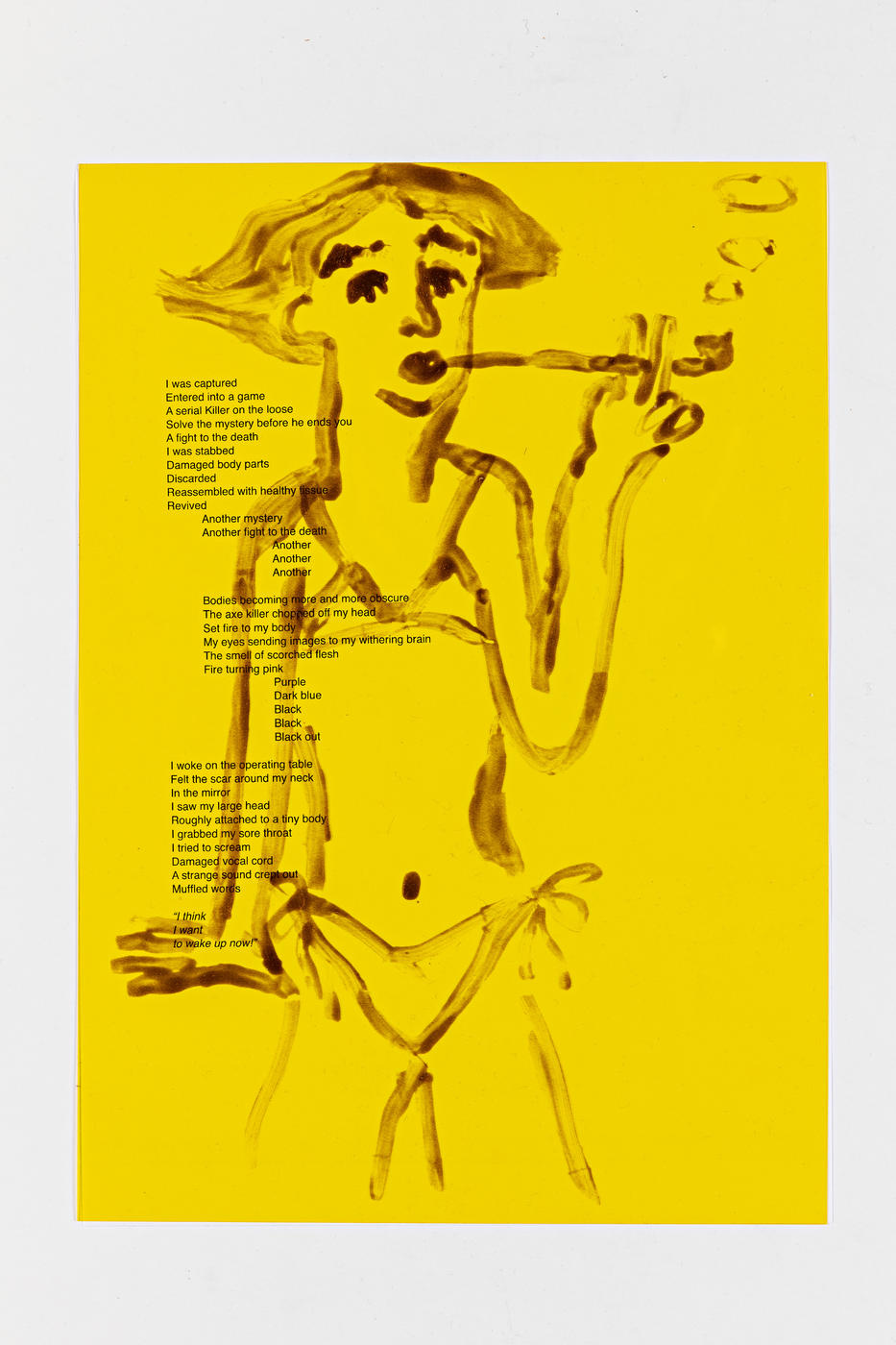 Einzelnes Bild
Einzelnes Bild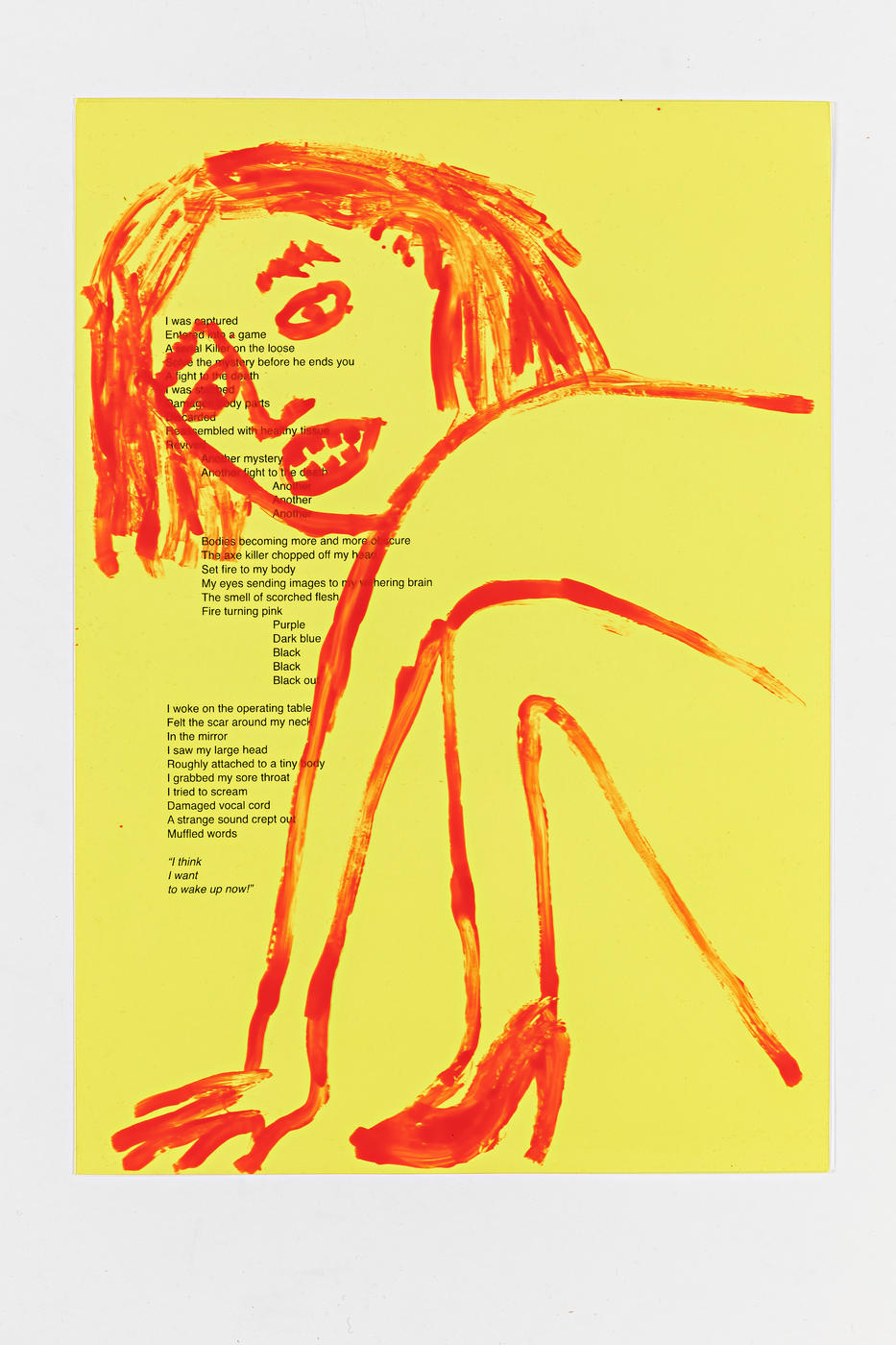 Einzelnes Bild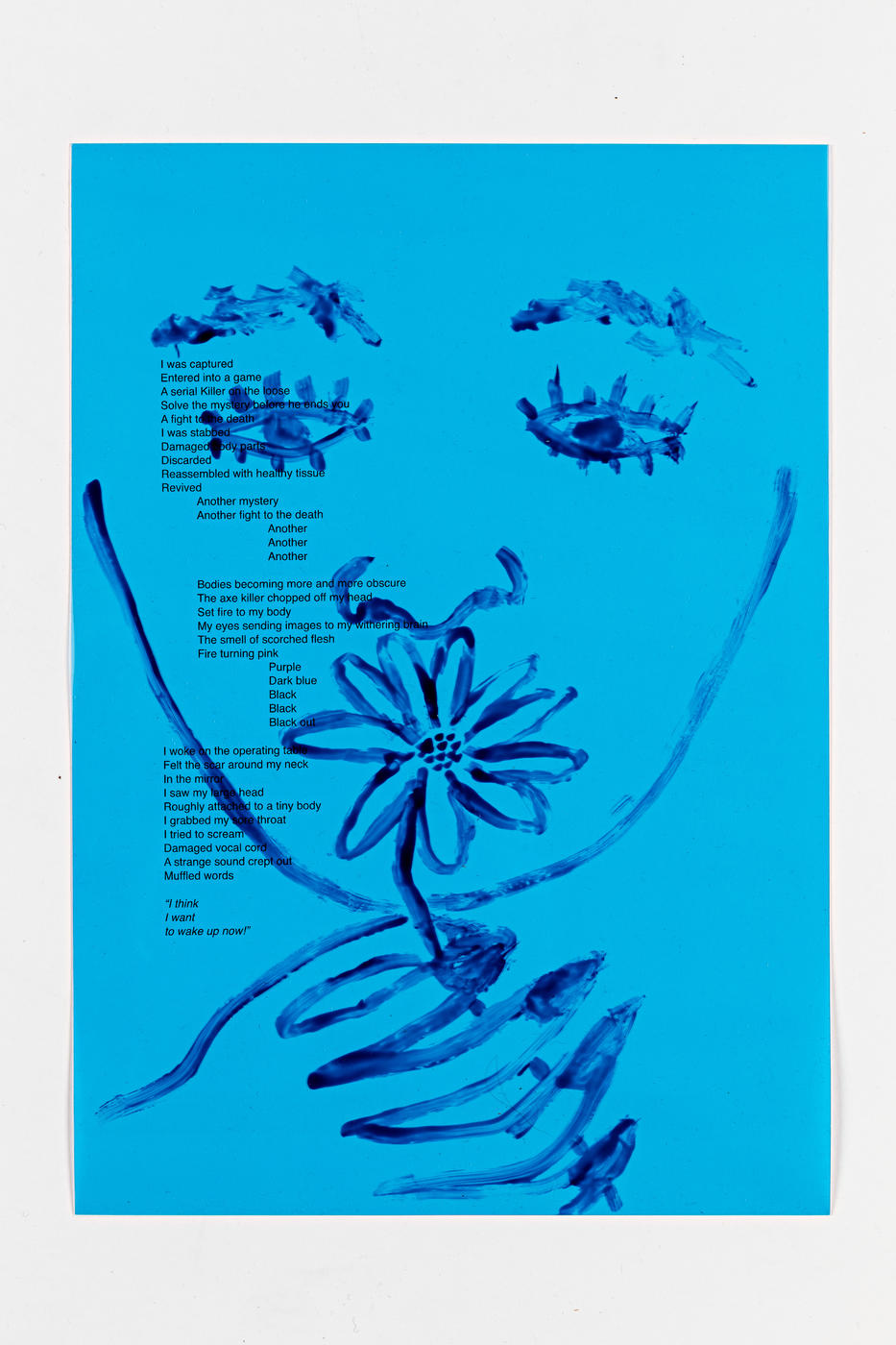 Einzelnes Bild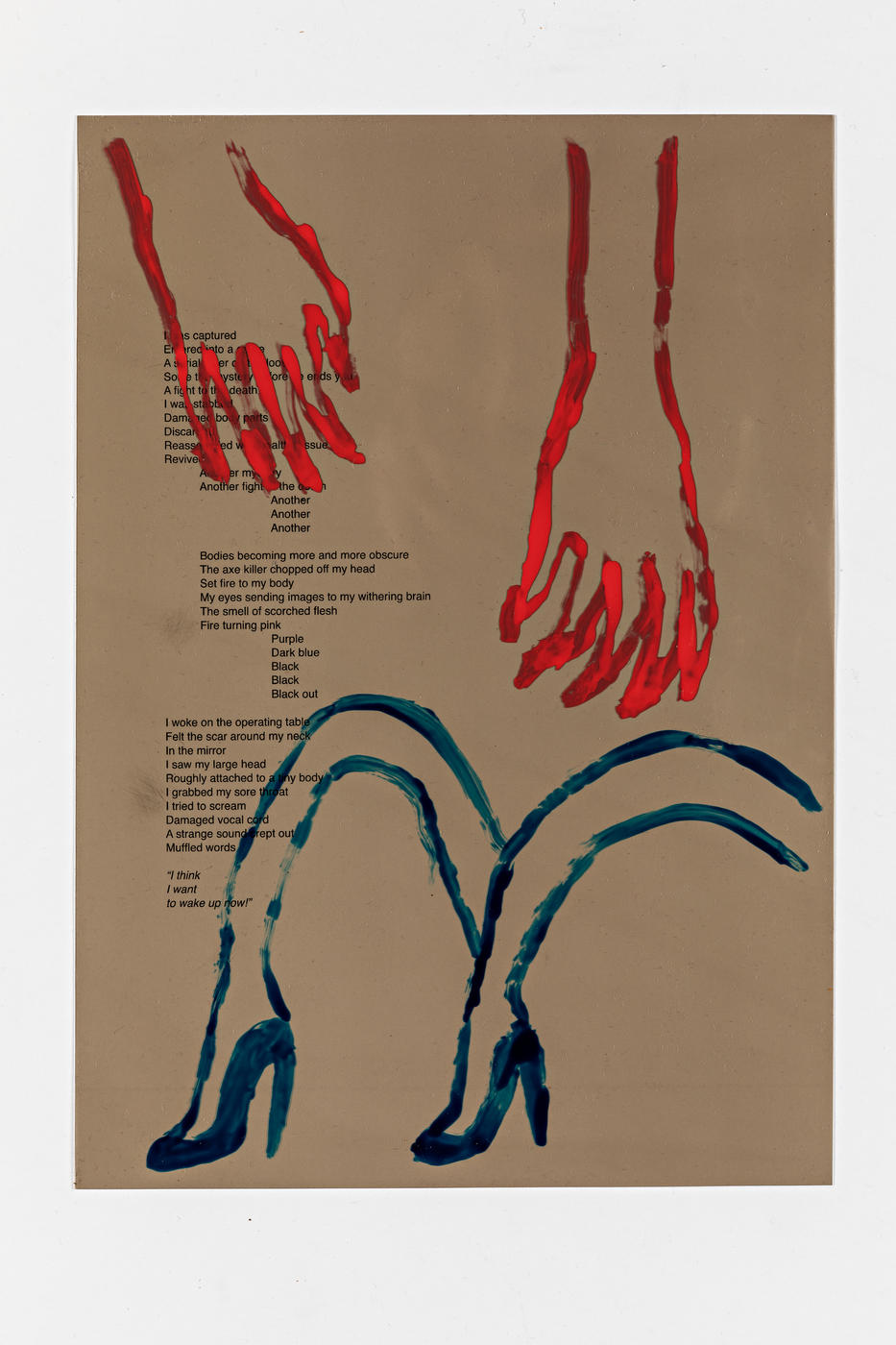 Einzelnes Bild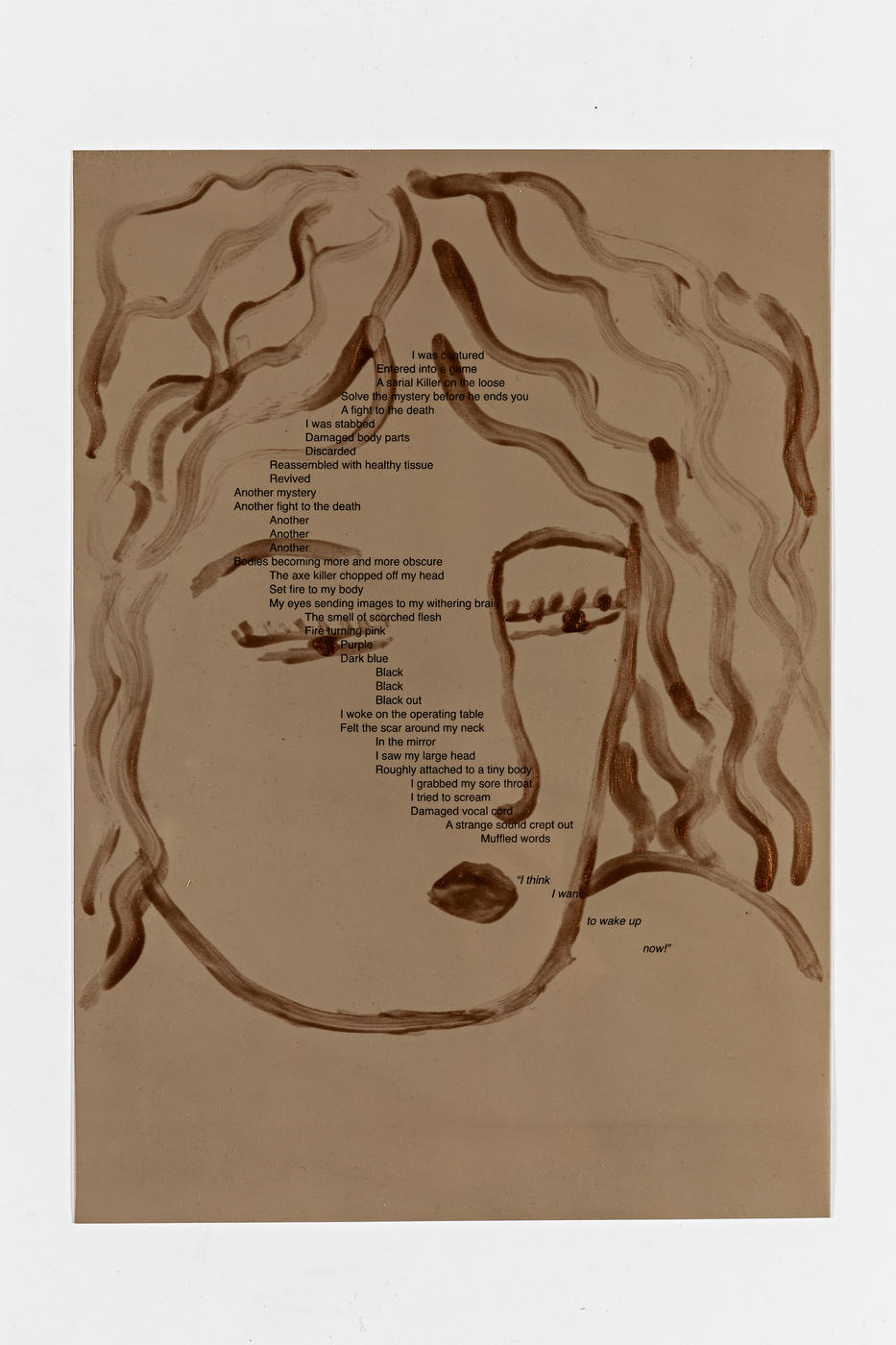 Einzelnes Bild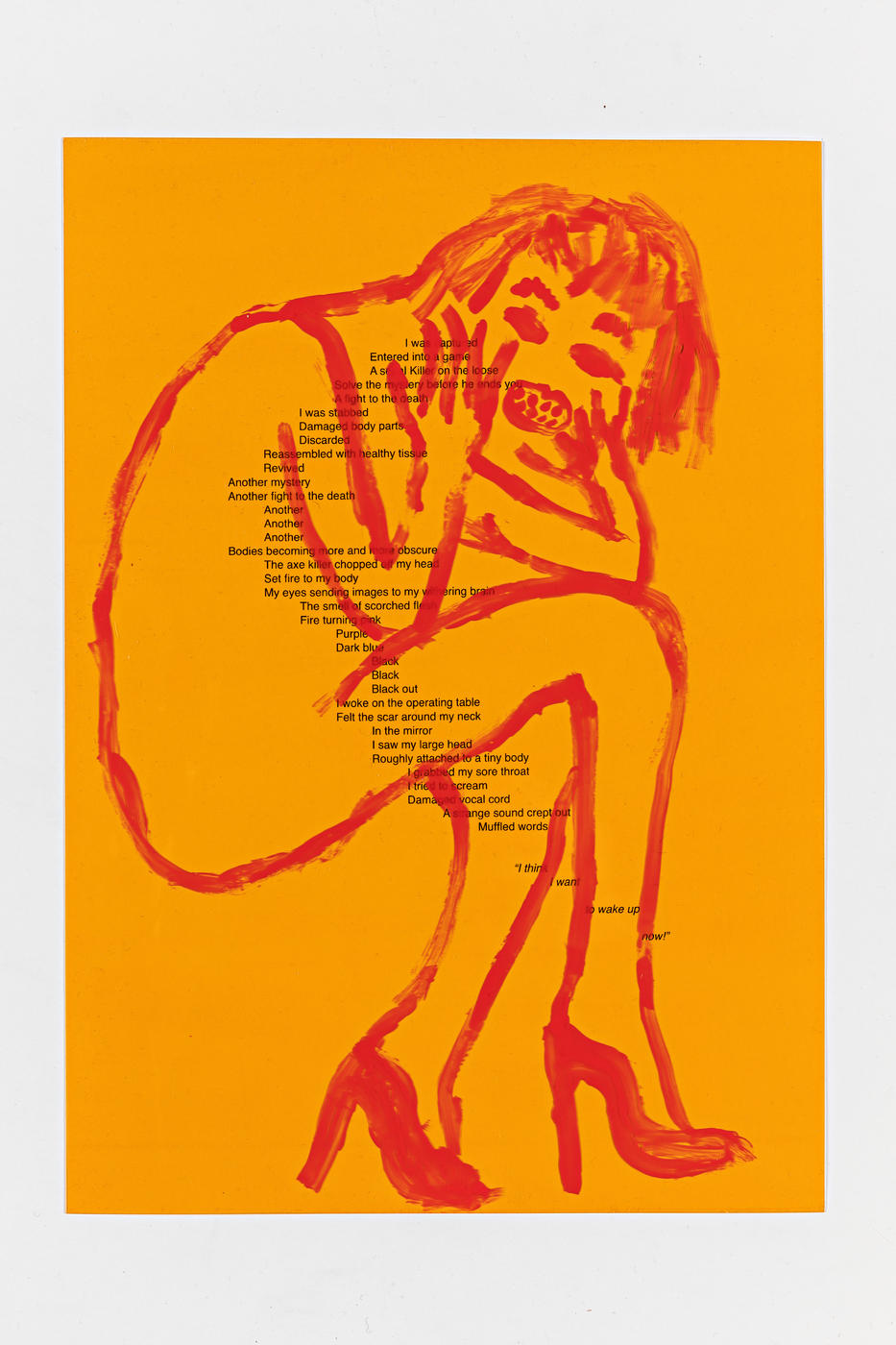 Einzelnes Bild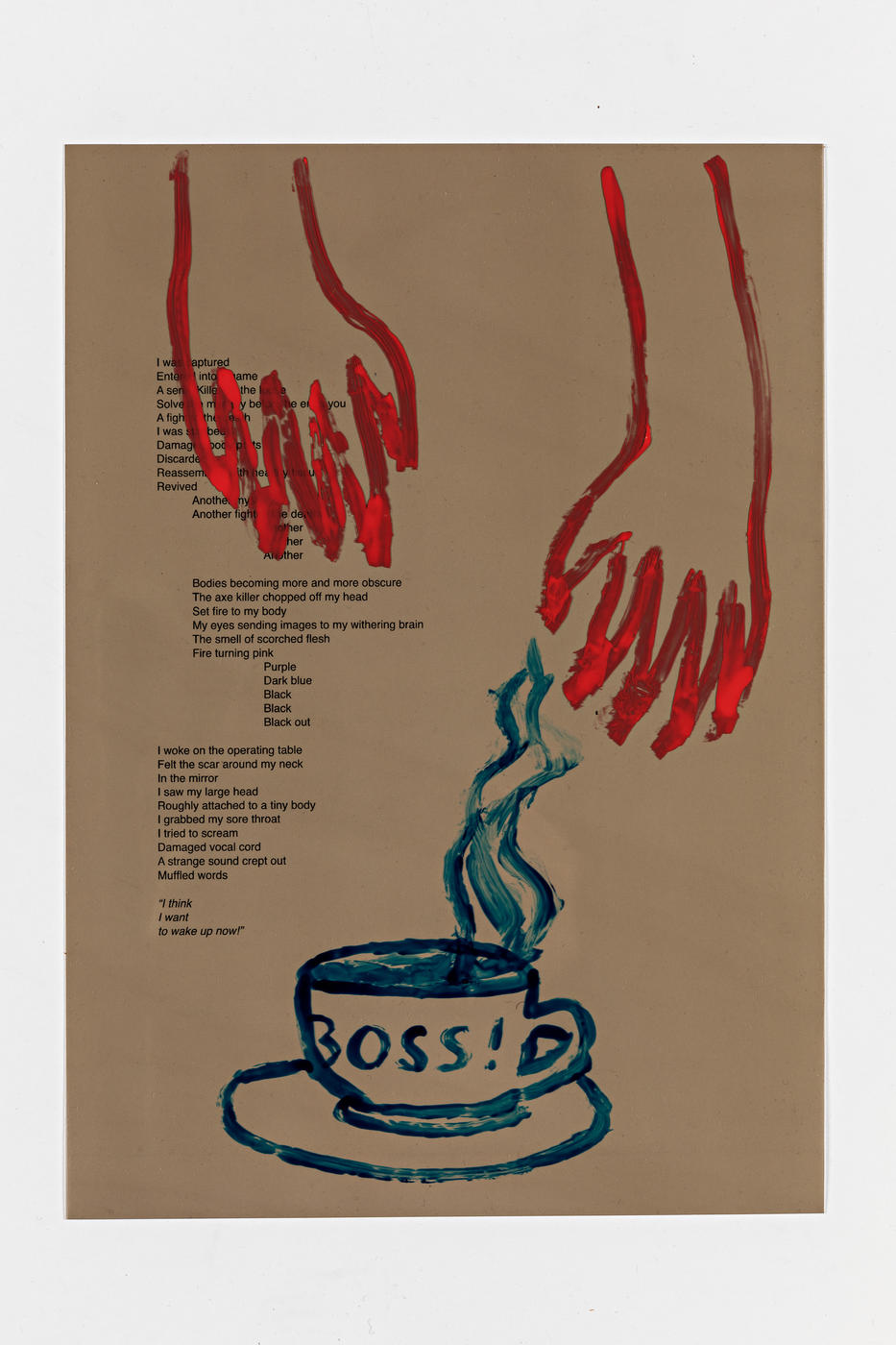 Einzelnes Bild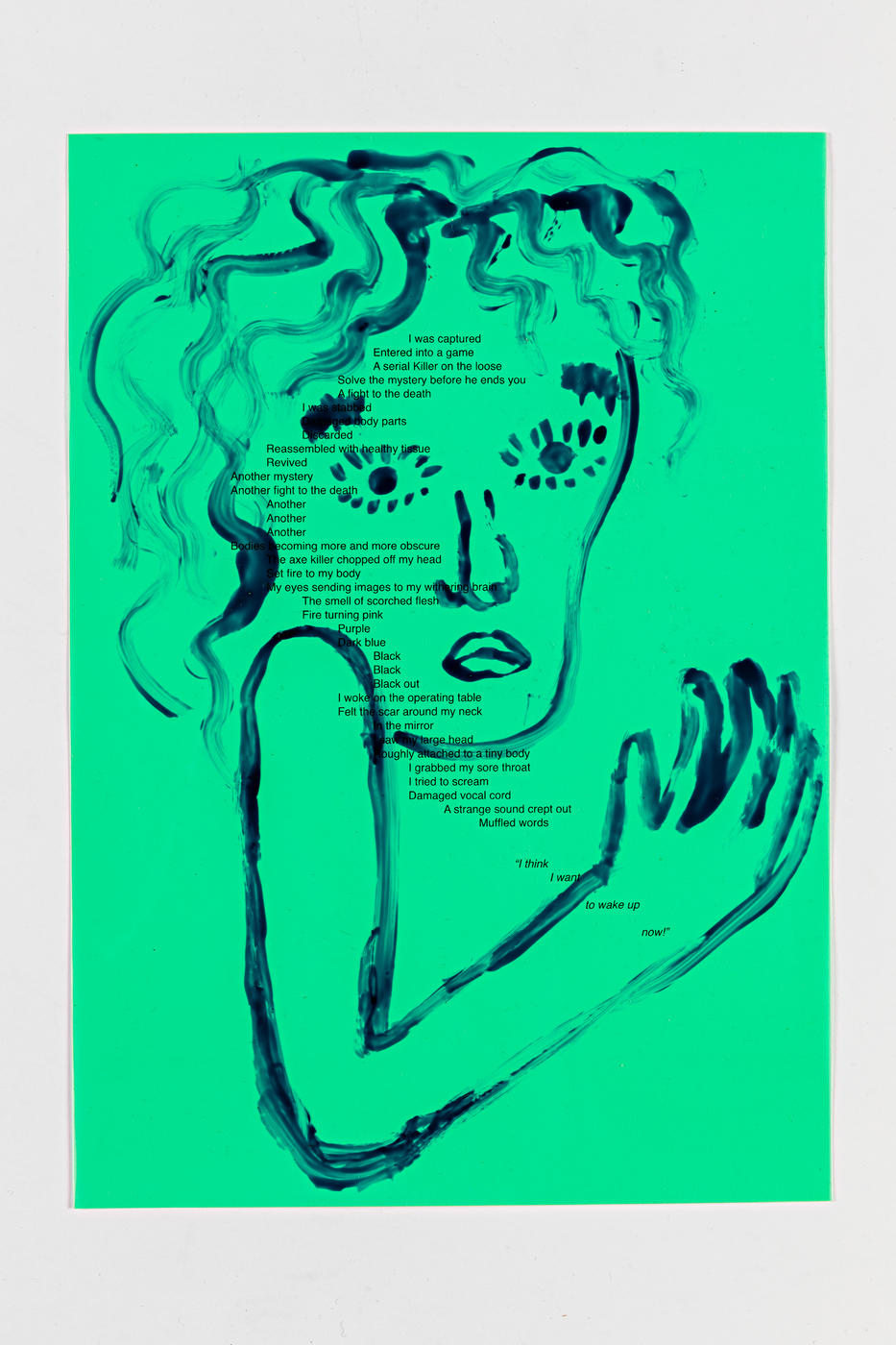 Einzelnes Bild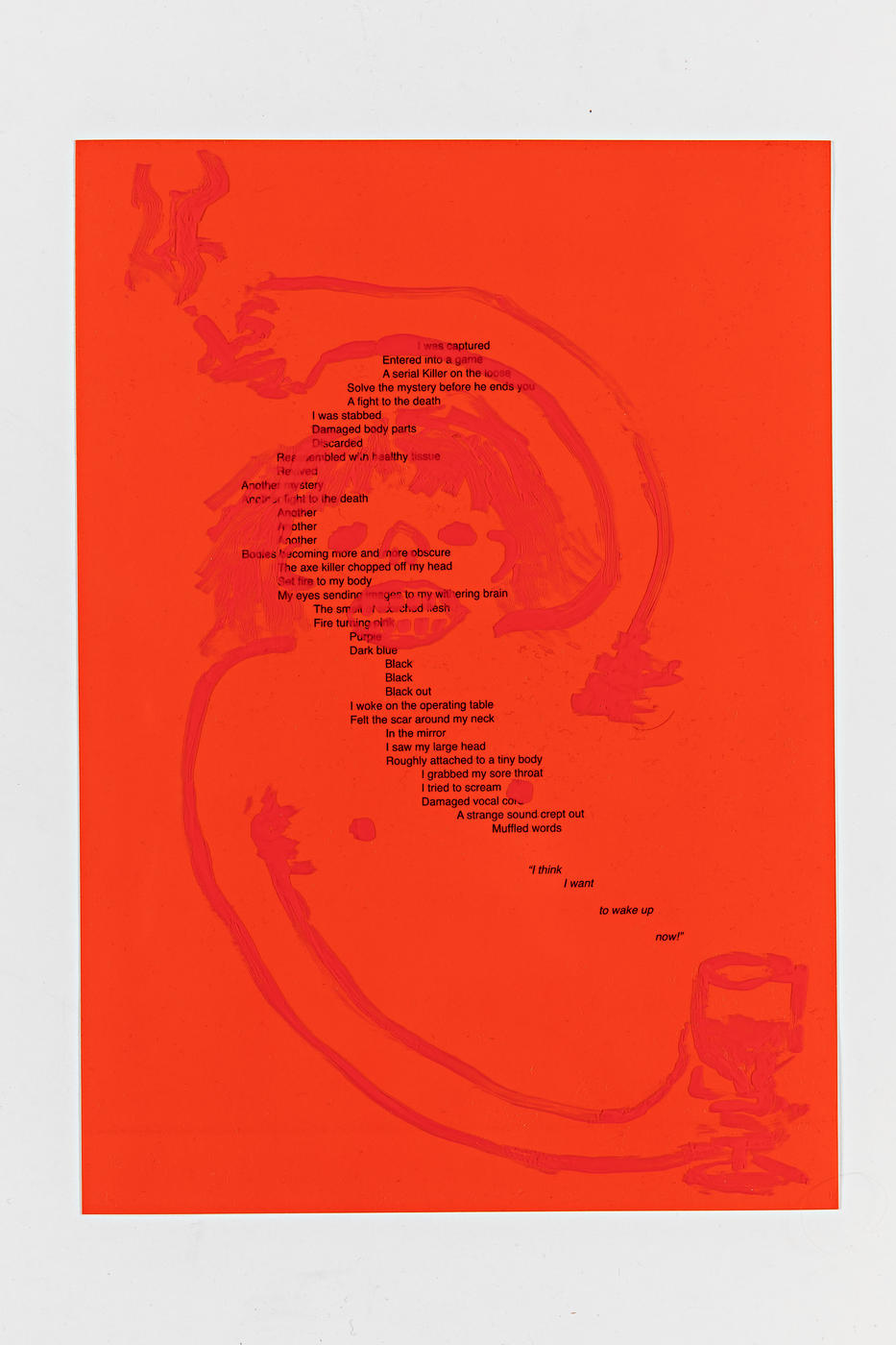 Einzelnes Bild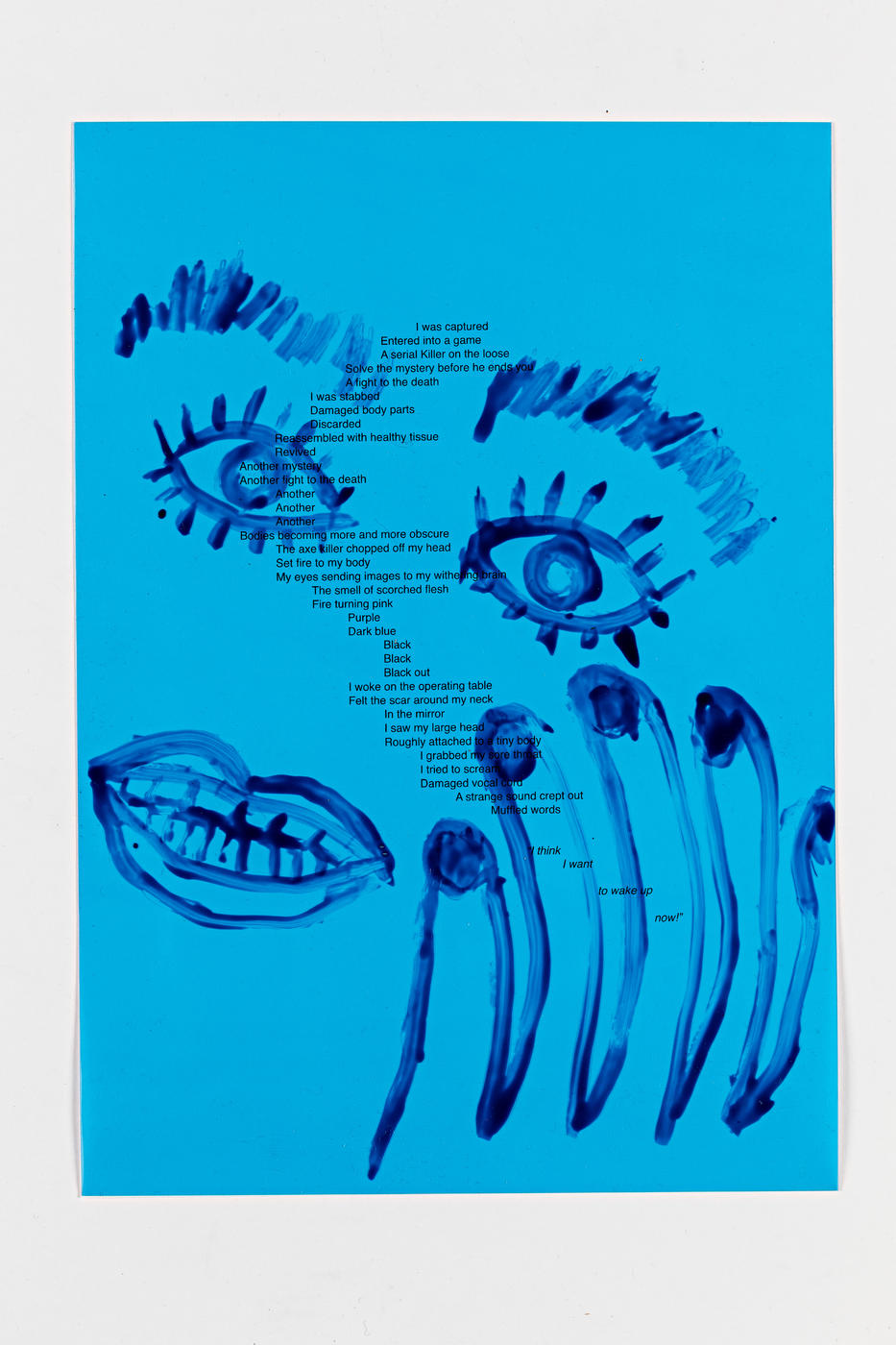 In his works, Adam Christensen interweaves biographical anecdotes with theatrical moments and dreams with traumas. This results in stirring and humorous performances, films, short stories or fabric works that are infused with love, desire, melancholy and loss. Christensen's works take their starting point in personal experiences, which he expands upon with fictional elements. The characters appearing in these stories range from angst-ridden and sex-obsessed teenagers to film noir antiheroines to great Hollywood divas acting exalted with the attributes of their own archetypal role. In his videos, performances, and installations, Christensen stages the domestic and the everyday as a spectacle whose theatricality is broken by intimate and quiet moments.
The annual edition Death by Mystery, The Dream consists of 12 nail polish drawings on colored transparent foil, each accompanied by a printed text excerpt from the films Death by Mystery Part I & II, which were featured in Christensen's 2021 exhibition Küss mich, bevor du gehst at the Kunstverein. The films were made during the first lockdown in the artist's London house-share, where a hedonistic scenario unfolds. Christensen appears here alternating between his own private person and his performance alter ego Madame de Dangé Laïm. We watch as he bakes an ex-lover of his as a calorie-laden cake, only to pivot in the next moment, captivating the audience as a singing grand dame with an accordion, reading out cheerful, erotic, and whimsical stories. The text of the annual gift springs from the climax of the film and describes a dramatic dream. The accompanying drawings spin the fragmentary associative of the textual level further.
Adam Christensen (lives and works in London) studied at Goldsmiths College, University of London. His exhibitions and performances have been shown internationally; including Kunsthal Aarhus and Goldsmiths CCA, London (both 2019), Overgarden - Institut for Samtidskunst, Kopenhangen, Hayward Gallery, London, and Baltic Triennial 13 (all 2018).