Bildergalerie
Einzelnes Bild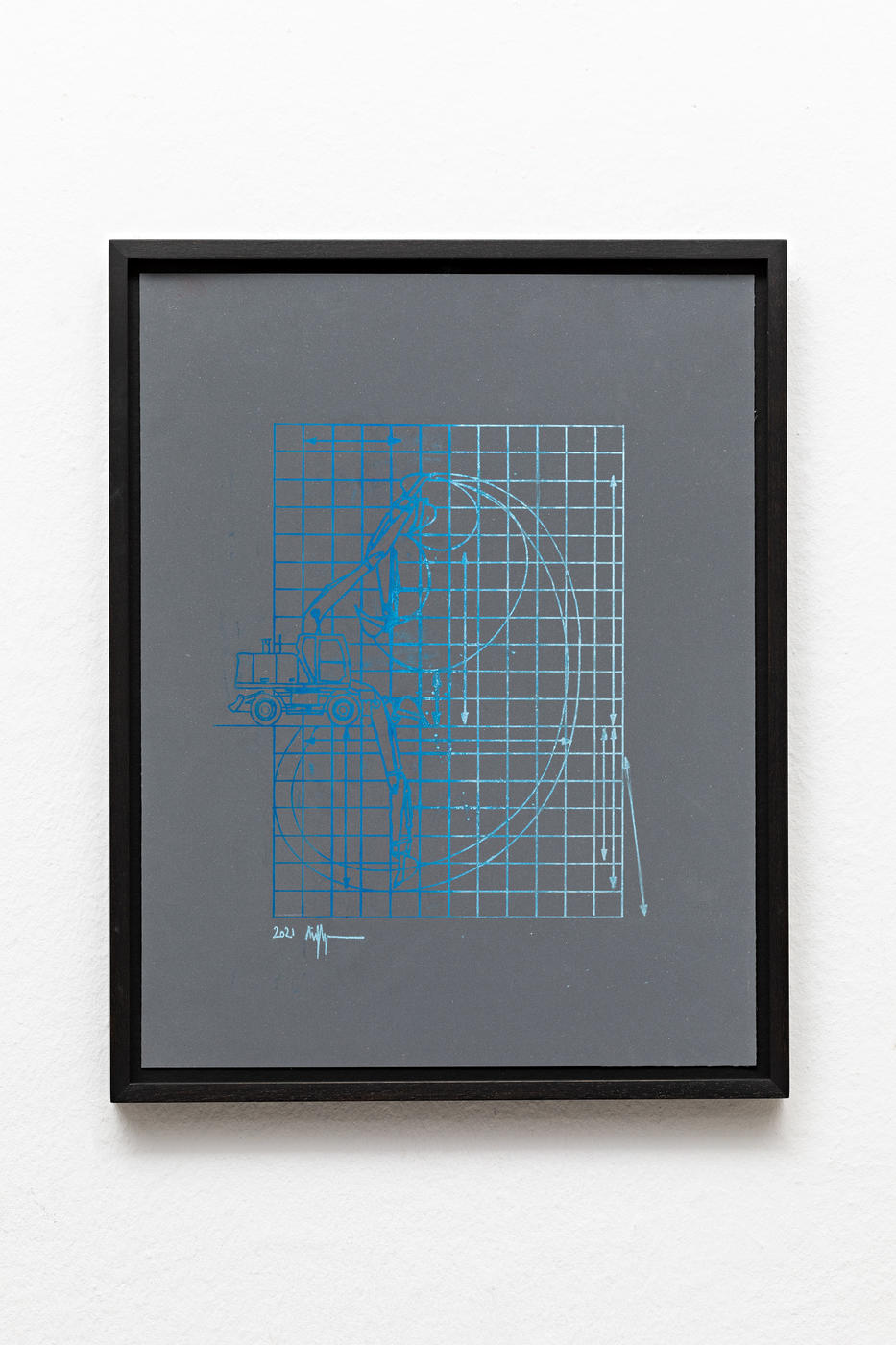 Einzelnes Bild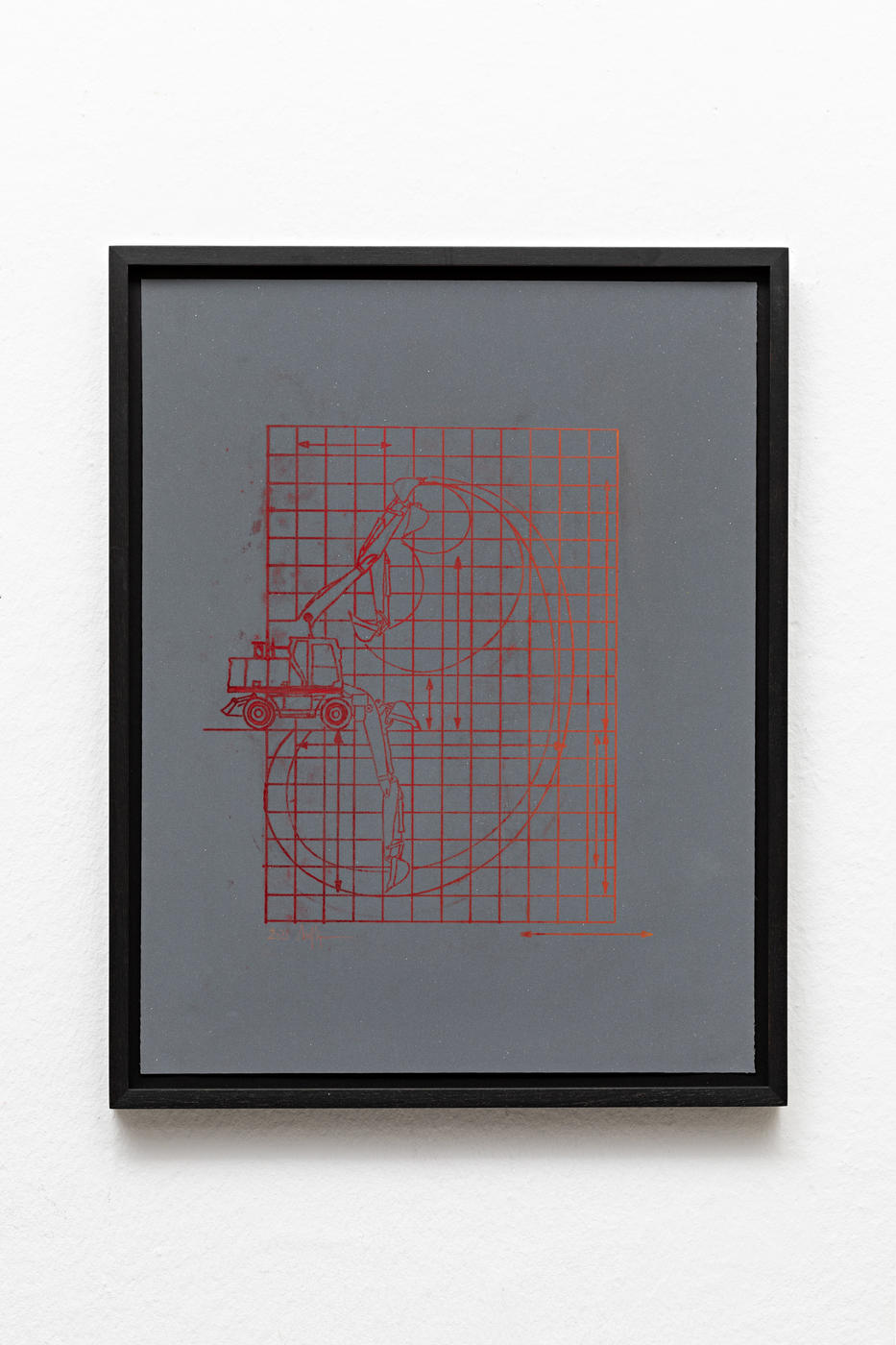 Einzelnes Bild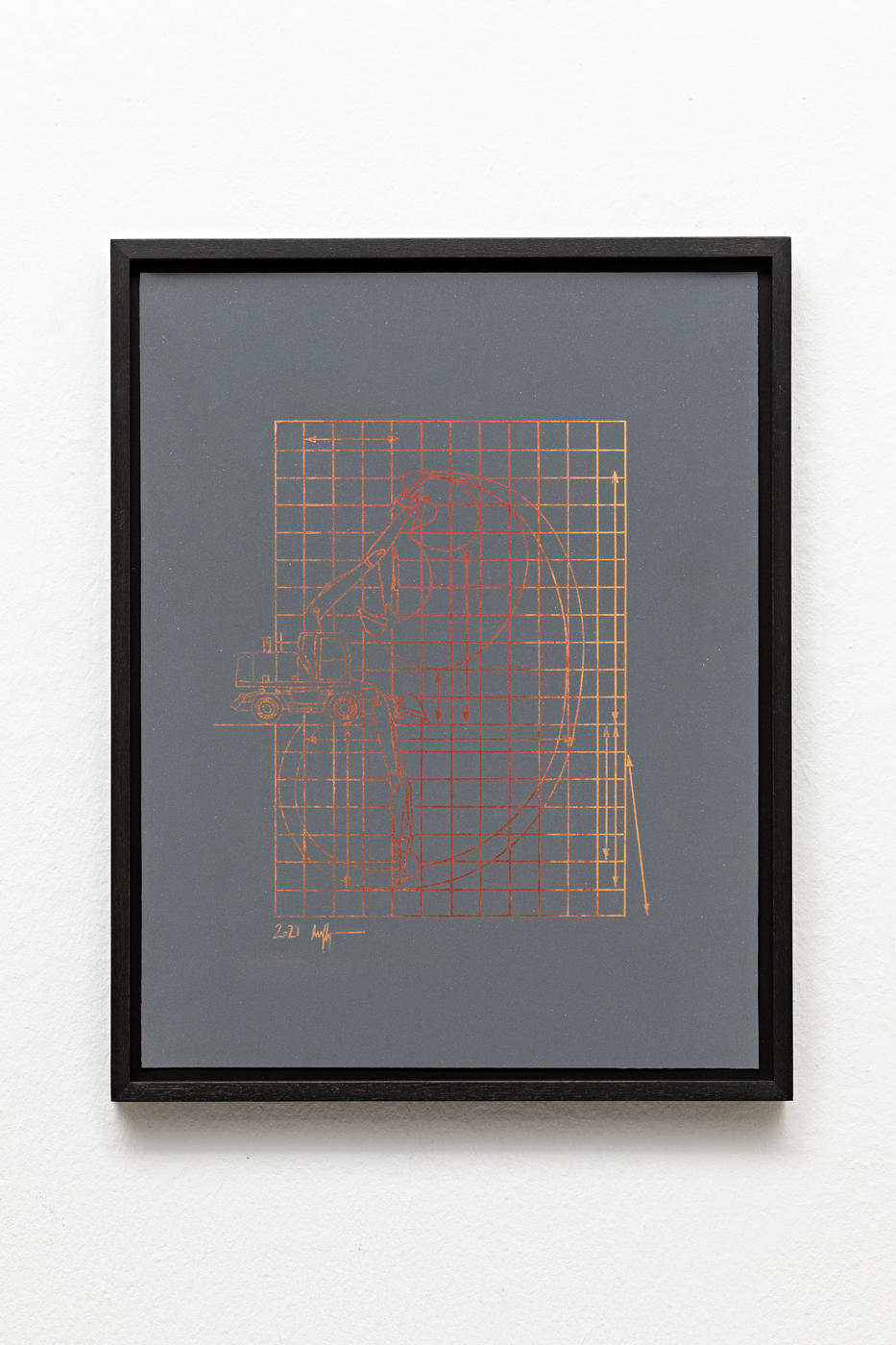 With her exhibition I'm Angry, Just Not Sure About What, Aufleger addressed moments of undirected rage against an unknown entity, energy that has yet to find a target. She translated this into a series of new works in which destructive power and tenderness are at odds with each other. Upon entering the exhibition, visitors were confronted with a large applauding excavator. Who receives or deserves applause in this constellation and why remained unspoken.  The movements of the excavator followed their own inner logic.
For the annual edition Prayer, Aufleger drew an excavator based on a technical drawing. She sketched the movement of the excavator arm. In turn, she transferred the drawing with oil pastels onto shimmering reflective fabric. Each of the three filigree works was given an individual colour gradient. In conjunction with the title, the annual edition opens up a field of association that extends far beyond the technical drawing of a piece of construction equipment.
Katja Aufleger (*1983, lives and works in Berlin) received her master's degree from the HFBK Hamburg in 2013. Her work has been exhibited nationally and internationally; including at the Wilhelm Hack Museum, Ludwigshafen, KINDL - Center for Contemporary Art, Berlin (both 2021), Museum Tinguely in Basel (2020), KAI 10 | Arthena Foundation, Düsseldorf as well as the Kunstverein Hannover and the Stedelijk Museum Peter Benoit in Harelbeke, Belgium. Aufleger has received a number of awards and grants for her work, most recently including the Rupert Residency in Vilnius, Lithuania and the working grant of the Stiftung Kunstfonds, Bonn.