Jahresgabe
Untitled: Monochrome wall-flushing canopy for Bonner Kunstverein
Bildergalerie
Einzelnes Bild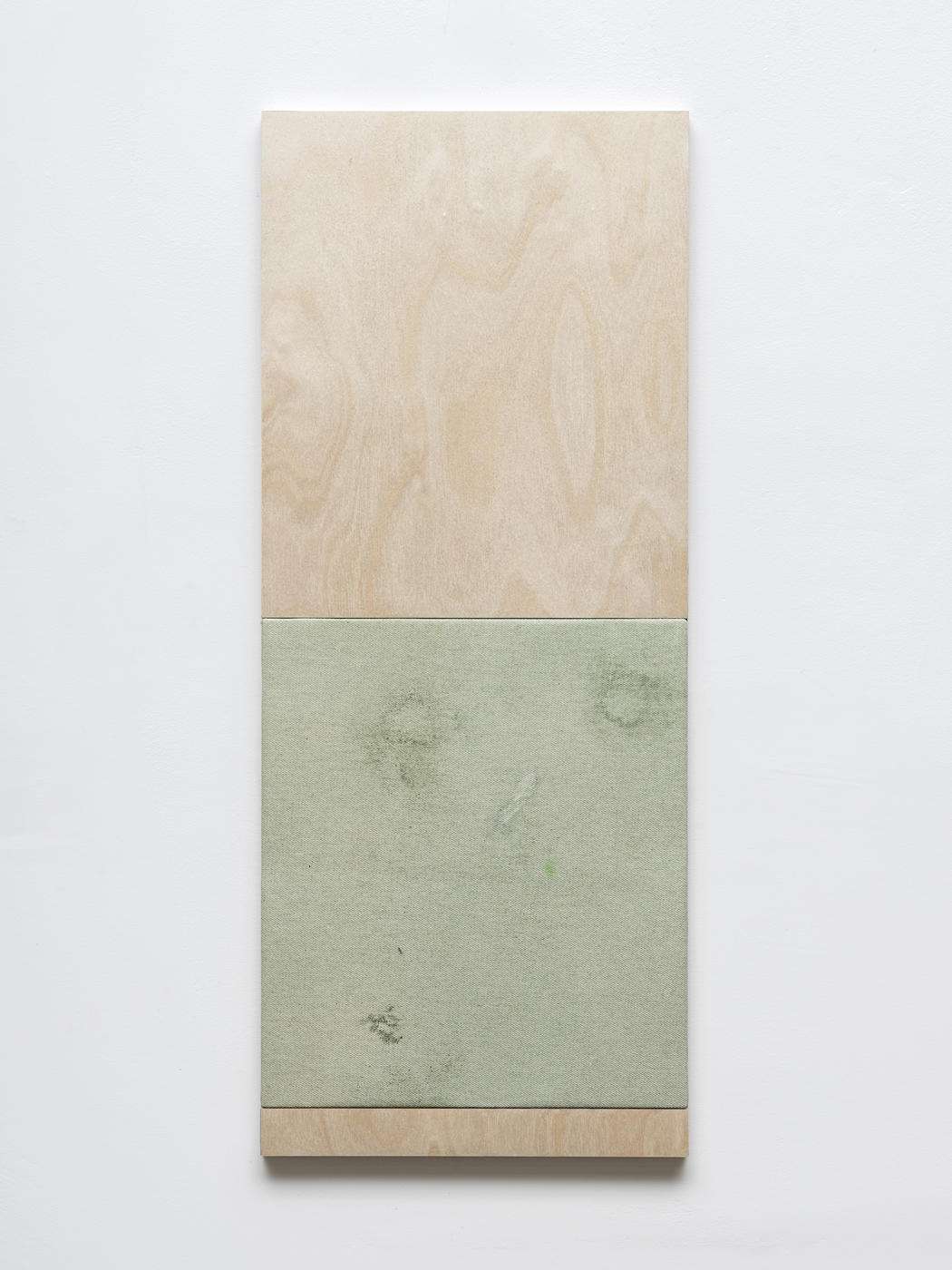 In den Jahresgaben von Fredrik Værslev vereinen sich Bezüge auf drei seiner Werkserien, welche seinen Ansatz,
Malereien als Objekte zu behandeln, auf vielseitige Weise reflektieren.
In ihrer Machart beziehen sich die Malereien auf eine großformatige Arbeit aus Leinwand (2,3 x 2 m), die
der Künstler für seine Ausstellung in der Bergen Kunsthall 2016 schuf und in die Wand des Ausstellungsraums
einließ. Die kompositorischen Elemente dieser Jahresgabe stehen allerdings in Zusammenhang mit einer Gruppe hochpolierter Arbeiten auf Holz sowie der Serie "Sky" – segelförmige Malereien, die auch in seiner kommenden Ausstellung im Bonner Kunstverein gezeigt werden.
Fredrik Værslev's Jahresgaben combine references to three separate series of works that variously reflect his practice of treating paintings as an object. Architecturally, they refer to a larger (2.3 × 2m) work made for his exhibition at Bergen Kunsthall in 2016 where the canvas was inset within the gallery wall. Their compositional elements refer to a group of highly polished wood-based
works and a series of sail-shaped 'sky' paintings that will form part of his forthcoming exhibition in Bonn.