Jahresgabe
Tao Magic No.1, Matt Black / Morning Star
Bildergalerie
Einzelnes Bild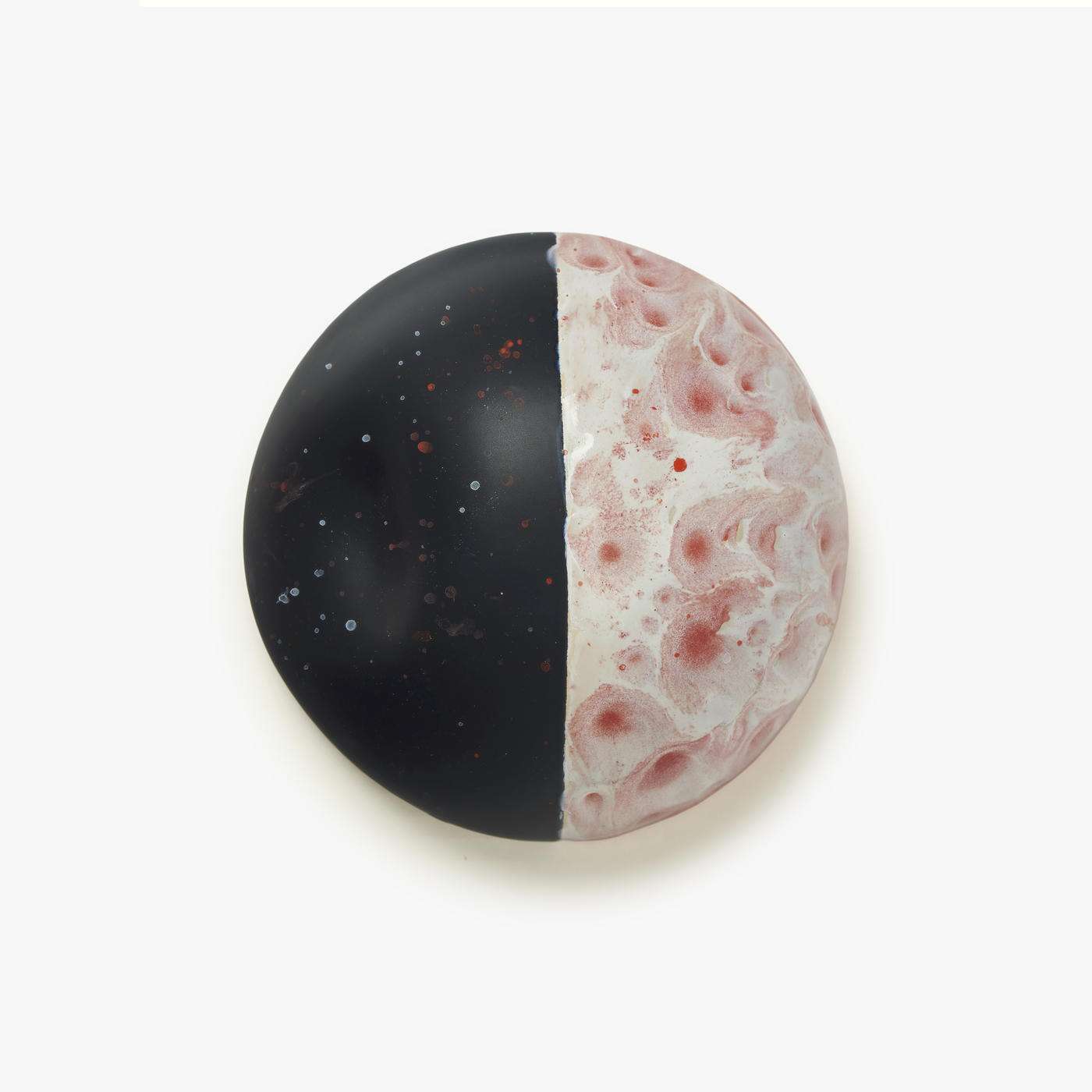 Die gegossenen, kuppelförmigen Keramiken von Jennifer Tee wurden von der Abstraktion des späten 19. und frühen
20. Jahrhunderts inspiriert, insbesondere von spirituellen und wissenschaftlichen Theorien, die Werken von Künstlern wie Hilma af Klint oder Wassily Kandinsky
zugrundeliegen.
Tee's cast, dome-shaped ceramics are inspired by the history of late 19 century and early 20 century abstraction and more specifically the spiritual and scientific theories embodied in the work of artists such as Hilma af Klint and Wassily Kandinsky.