Bildergalerie
Einzelnes Bild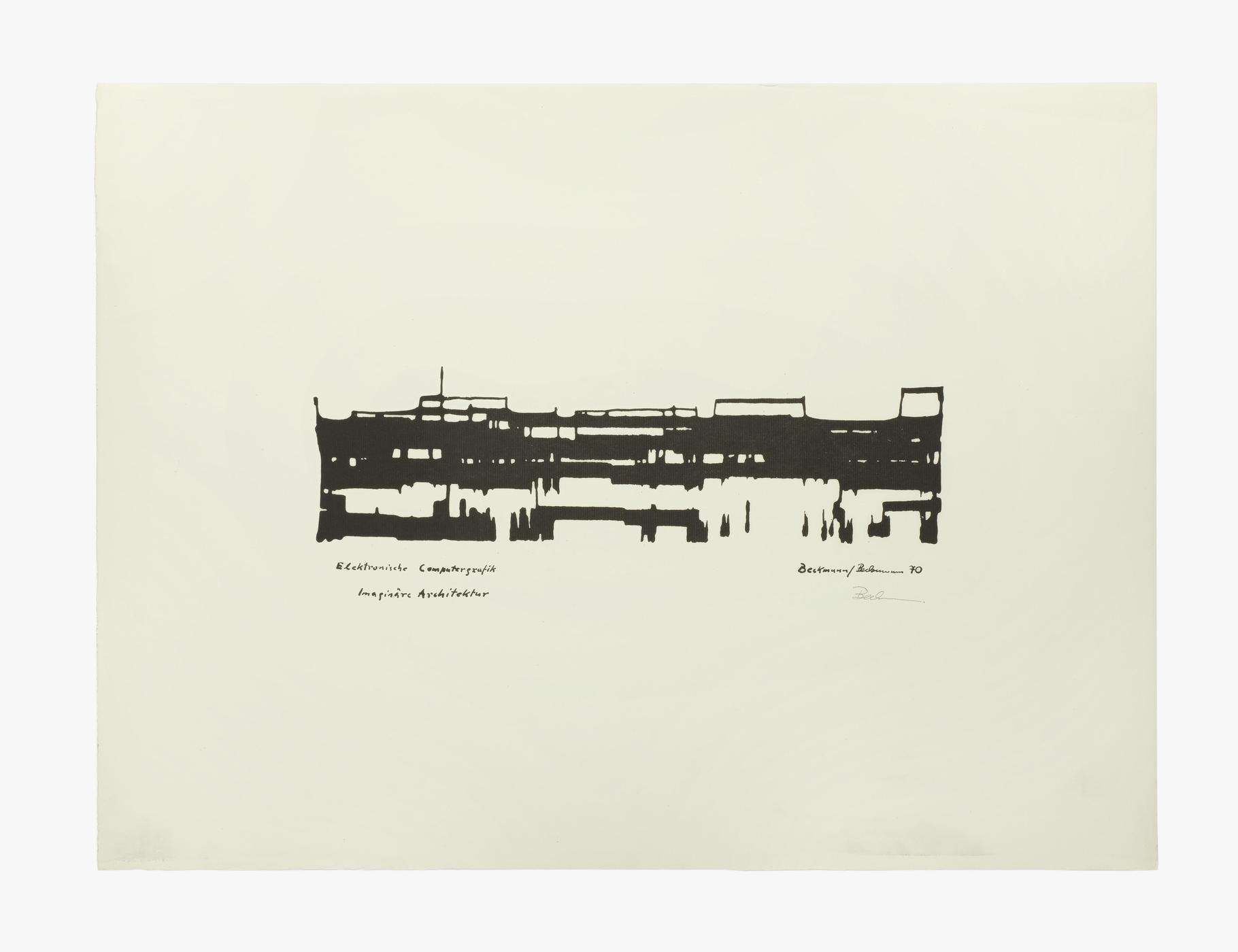 Die Offsetdrucke gehören zur Serie "imaginärer Architekturen", welche der Künstler ab den frühen 1970er Jahren mit dem eigens gebauten Ateliercomputer "a.i. 70" anfertigte.
This print belongs to Otto Beckmann's series of 'imaginary architectures', which the artist developed from the early
1970's using a specially constructed computer named the 'a.i. 70'.